Submitted by: Association of Community Living |
November 1, 2019 marked a special milestone in our Calico Corners history. The Association for Community Living-Swan River has hosted this amazing craft event for 40 years. Crafters from near and far look forward to this event every season to display and sell their wares.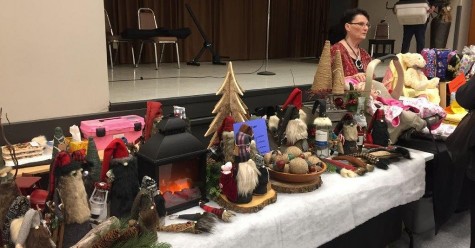 It was wonderful to see the huge crowds of people out enjoying their shopping and stopping in at the lunch room for delicious soup, perogies and desserts. Conversation could be heard throughout the building as family and friends caught up on current goings on.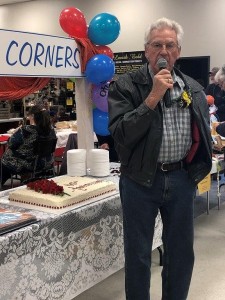 In tribute to the roots of Calico Corners 40 years ago we decorated our ACL table as it would have looked then.
Crafters and shoppers enjoyed amazing entertainment playing on stage throughout the day.
The cake cutting ceremony was held at 2:30 and the beautiful homemade, donated cake was given out to all in attendance to enjoy.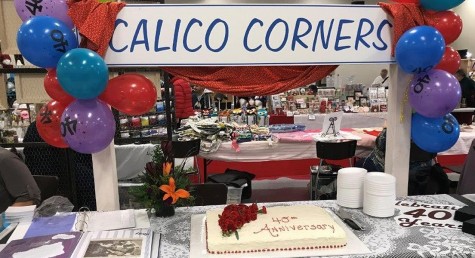 The Association for Community Living sincerely thanks the numerous individuals who volunteer their time each year to bake desserts and pies and to work on the day of the event. Also thank you to all our wonderful entertainers. A huge thank you to the businesses who generously donate items each year. A special thank you to all the people who attend our craft sale and the crafters who always amaze us with their talent. Our 40th Anniversary was truly a special day.