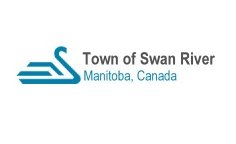 The Council of the Town of Swan River met on Tuesday, September 3, 2019 at 7:30 pm in the Town Council Chambers with Mayor Jacobson presiding and Councillors, Delaurier, Friesen, Moriaux, Whyte, and Wintoniw present.

Councillor Gray: absent with notice.
Also Present:
Staff – CAO C. Croll, Superintendent of Public Works D. Poole,
Media – Star and Times Reporter J. Bergen
1 Call meeting to order
Mayor Jacobson called the meeting to order at 7:30 pm.
2 Resolution No: 2019-266
Adoption of the Agenda
Moved By: Johnny Wintoniw
Seconded By: Duane Whyte
RESOLVED that the Agenda for the September 3rd, 2019 regular meeting of Council be approved.
CARRIED
3 Resolution No: 2019-267
Approval of the minutes
Moved By: David Moriaux
Seconded By: Johnny Wintoniw
RESOLVED the minutes of the August 20th, 2019 regular council meeting be received and approved.
4 Reception of Delegations and Hearings
4.1 Mark Maga to discuss Livingston SK. Fire Protection
5 Reception of Petitions
6. Communications
6.1 Resolution No: 2019-268
RCMP 1st quarter invoice and reconciliation reports
Moved By: Johnny Wintoniw
Seconded By: David Moriaux
RESOLVED that the RCMP 1st Quarter invoice and Reconciliation Reports be received as information.
CARRIED
6.2 Resolution No: 2019-269
Letter from Association of Manitoba Municipalities
Moved By: Johnny Wintoniw
Seconded By: Phylis Friesen
RESOLVED that the letter dated August 28, 2019 from the Association of Manitoba Municipalities be received as information.
CARRIED
6.3 Reminder of Tax Sale Auction September 11th 2:00pm
7 Reports of Committees
7.1 Resolution No: 2019-270
Superintendent of Works Report
Moved By: Duane Whyte
Seconded By: Johnny Wintoniw
RESOLVED the Superintendent of Works report be received.
CARRIED
7.2 Resolution No: 2019-270
Other Reports
Moved By: Johnny Wintoniw
Seconded By: David Moriaux
Resolved THAT THE Swan River Protective Services Report for August 2019 be received as information.
CARRIED
7.3 Council and CAO Reports
8 New Business
8.1 Resolution No: 2019-271
To receive building permit applications
Moved By: Johnny Wintoniw
Seconded By: Phylis Friesen
RESOLVED that Building Permits 67/19 through 72/19 with a total estimated value of $46,934.00 be received.
CARRIED
8.2
Resolution No: 2019-272
Proposal to subdivide Pt. SW1/4 Sec. 27-36-27W
Moved By: Duane Whyte
Seconded By: David Moriaux
RESOLVED that the proposed subdivision of Pt. SW1/4 Sec. 27-36-27W and numbered by Manitoba Municipal Government Community and Regional Planning Branch as File No. 4455-19-7511 be hereby approved.
A Conditional Use Order will be required from Council prior to a development permit being issued if the proposed subdivision is to be developed as a bare land condominium.
CARRIED
8.3 Resolution No: 2019-272
To approve assessment alterations
Moved By: David Moriaux
Seconded By: Johnny Wintoniw
WHEREAS Section 326 of The Municipal Act provides that a municipality may impose supplementary taxes, and Subsections 300(6) and 300(6.1) provide that a municipality may cancel or reduce taxes, upon receipt of assessment alterations from Manitoba Assessment Services;
THEREFORE BE IT RESOLVED that the assessment alterations made by Manitoba Assessment Services on July 24th and August 30th, 2019 be made to the 2019 Property and Business Tax Rolls, with the resulting increases totaling $15,719.54 and the reductions totaling $39,395.07.
CARRIED
8.4 Resolution No: 2019-273
To make contributions budgeted in 2019 Financial Plan
Moved By: Duane Whyte
Seconded By: Johnny Wintoniw
RESOLVED that the following contributions budgeted in the 2019 Financial Plan be made from the General Operating Fund to the following funds:
1. $160,000.00 Equipment Replacement Reserve;
2. $21,000.00 Fire Truck Replacement Reserve;
3. $17,500.00 Recreation Facilities Reserve for Major Repairs;
4. $22,724.00 Handi Transit Van Operating Fund; and
4. $500.00 Handi Transit Van Vehicle Replacement Reserve.
CARRIED
8.5 Resolution No: 2019-274
To transfer from machinery replacement reserve for van and truck
Moved By: Johnny Wintoniw
Seconded By: Duane Whyte
WHEREAS the 2019 Capital Budget included $32,000.00 for Management/Council Van and $30,000.00 Half Ton Truck to be borne by the Machinery Replacement Reserve, and such vehicles have been purchased at costs (net of GST) of $34,896.82 and $30,834.44, respectively totaling $65,731.26;
BE IT HEREBY RESOLVED that $65,731.26 be transferred from the Machinery Replacement Reserve Fund to the General Operating Fund.
CARRIED
8.6 Resolution No: 2019-275
To recover 2018 General Operating Deficit
Moved By: David Moriaux
Seconded By: Phylis Friesen
WHEREAS the Town of Swan River incurred a General Fund operating deficit of $220,824.74 for the year 2018;
RESOLVED that the Town of Swan River submit an application to the Municipal Board proposing to recover this deficit through taxation in the years 2020 and 2021 in the amount of $110,412.37 each year.
CARRIED
9 Unfinished Business
9.1 Resolution No: 2019-276
To approve 2019 Airport Commission levy
Moved By: Duane Whyte
Seconded By: David Moriaux
WHEREAS resolution 2019.181 at the regular meeting of Council held June 18th, 2019 was recorded in the minutes as "Resolved that the 2019 Airport Commission Levee be calculated according to the area property assessment in place for 2017 in keeping with the current Airport Commission Agreement.";
AND WHEREAS the resolution was stated in the video recording of that meeting as "Resolved that the Swan Valley Municipal Airport Commission 2019 levy be based on the 2017 agreement on the Airport Commission by the municipalities.";
THEREFORE BE IT RESOLVED that resolution 2019.181 be amended in the minutes of the regular meeting of Council held June 18th, 2019 to read as stated in the video recording;
AND BE IT FURTHER RESOLVED that the levy of $27,557.00 calculated in accordance with clause 5 of the agreement made October 20th, 2017 to establish the Swan Valley Municipal Airport Agreement, based on the latest equalized assessment (2019) of each municipality, be approved for payment.
CARRIED
9.2 Resolution No: 2019-277
Resolution to support and fund SLWCD 2020-2021
Moved By: Duane Whyte
Seconded By: Phylis Friesen
RESOLVED that the Town of Swan River confirm the intention to support and provide funding to the Swan Lake Watershed Conservation District for the fiscal year ending March 31, 2021 in the amount equal to the amount resolved by SLWCD for the years 2020-2021.
CARRIED
9.3 To approve payment of 2019 Parkland Tourism membership
Moved By: Phylis Friesen
Seconded By: David Moriaux
RESOLVED that the Parkland Tourism 2019 membership in the amount of $1,300.00 be approved for payment.
TABLED
10 Accounts
10.1 Resolution No: 2019-278
To approve accounts
Moved By: Johnny Wintoniw
Seconded By: Phylis Friesen
BE IT RESOLVED THAT the accounts as follows be hereby approved for payment:
1. General Account Cheques No. 24849 to No. 24943 for a total of $246,405.97.
2. Payroll Account Cheques No. 4511 to No. 4516 for a total of $108,407.81.
CARRIED
10.2 Resolution No: 2019-279
To adopt the June 2019 Financial Statements
Moved By: Johnny Wintoniw
Seconded By: David Moriaux
RESOLVED that the Financial Statements for the Six Months Ending June 30th, 2019 be adopted as received.
CARRIED
11 By-Laws
11.1 Resolution No: 2019-281
Procurement Bylaw 3rd Reading
RESOLVED that By-Law No. 7/2019 being a By-Law of the Town of Swan River to establish and set a municipal procurement policy be read a third time and be passed.
Jason Delaurier – Absent
Phylis Friesen – Yes
David Gray – Absent
Lance Jacobson – Yes
David Moriaux – Yes
Duane Whyte – Yes
Johnny Wintoniw – Yes
CARRIED
12 Notice of Motion
13 Resolution No: 2019-280
In Camera
Moved By: David Moriaux
Seconded By: Phylis Friesen
RESOLVED that, pursuant to Section 152(3) of the Municipal Act, Council go into Committee and close the meeting to the public. Employee relations
14 Resolution No: 2019-282
Out of Camera
Moved By: Johnny Wintoniw
Seconded By: Phylis Friesen
RESOLVED that pursuant to Sections 152(4) of the Municipal Act this meeting be reopened to the public.
CARRIED
15 Resolution No: 2019-283
Adjournment
Moved By: Phylis Friesen
Seconded By: Duane Whyte
RESOLVED that this regular Meeting of Council now adjourn. Time: 8:55 pm
CARRIED