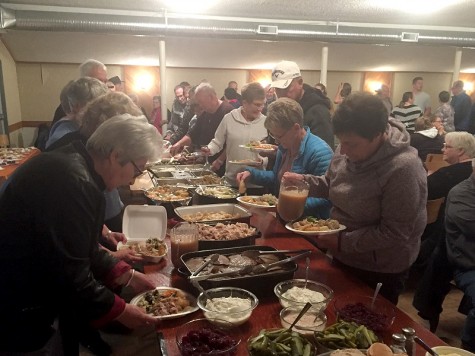 Submitted by: Rose Kovachik
On September 29, 2019 the Cowan Fall Supper was held at the Cowan Community Centre. The day started with sunshine that turned into a gloomy rain, but inside the hall there was a bustle of activity. The Cowan Ladies and a few gentlemen were slicing, dicing, and preparing for the feast ahead. When the doors opened at 4:30pm, the awaiting crowd quickly filled the hall taking their prized seats.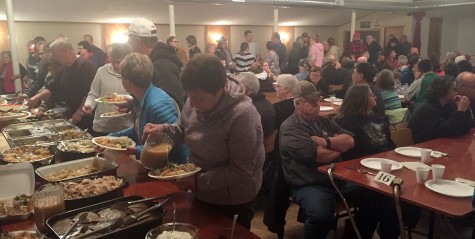 Shortly after, the buffet table was opened where everyone was able to take their choose of various salads, cabbage rolls, perogies, turkey, dressing, beef and much, much more. After the hearty feast, if there was room, dessert consisting of pies and cheesecakes were also available for the taking.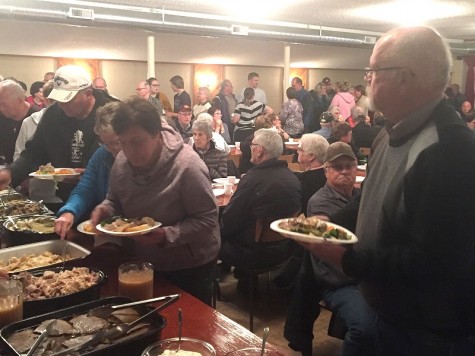 We hope everyone enjoyed their meal and were able to catch up with friends after partaking of the homemade feast. Thank you to all that came out and to all the volunteers that helped make this day possible. It was another great success. Thanks to all and see you again next time.