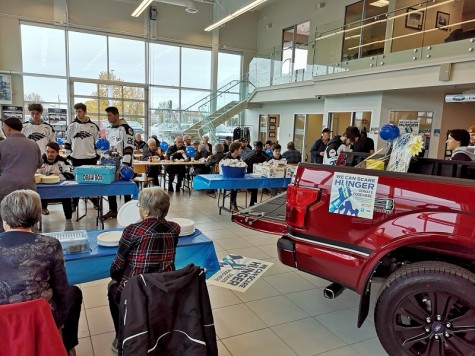 Submitted by: Formo Motors |
The snow in the morning didn't scare us off from putting on our We Scare Hunger Fundraiser BBQ lunch on October 9, 2019! We were toasty warm eating our delicious hamburgers cooked to perfection smothered in BBQ sauce and some chips and cookies for dessert!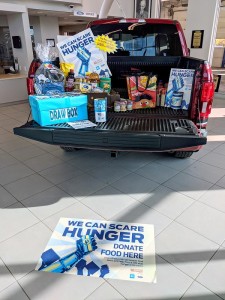 We had a great turnout with some food items brought in to help fill up our F150 in the showroom which was great. We appreciate everyone who came out and showed their support for our Food Drive.
If you missed us for the BBQ but would still like to make a donation, we will be collecting food items to fill up our F150 for the whole month of October. Be sure to watch for ongoing prizes available and we may even be at one of the Stampeder's games this month!

All proceeds will be going to our Local Swan Valley Food Bank – Watch for us when we make our delivery first week of November!
>> STEVE RIDDELL was our lucky door prize winner! <<
We will announce the winner for guessing the hamper weight at the end of the month so you still have some time to get your guess in!!