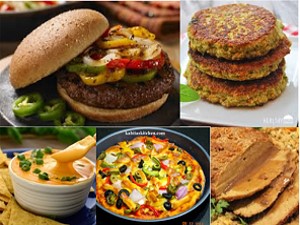 Submitted by:
David Ogram |
Free Vegetarian
Cooking Classes
Thurs. October 24, 2019
Mon. November 4, 2019
Mon. November 18, 2019
7:00 pm each evening
Basement Meeting Room
Seventh-day Adventist Church
CHANGE IN DATES
The Vegetarian Cooking Class at the Seventh-day Adventist Church, previously announced for Monday, October 21, has been cancelled and rescheduled to Thursday, October 24 at 7:00 PM.
The other dates for Cooking Classes: Monday, November 4, 7:00 pm and Monday, November 18, 7:00 pm, will held as previously announced.
Pre-registration by Thursday, October 31 is requested, but not required. 
The Classes will include food preparation demonstrations, recipes & food samples and a Questions & Answers time on health topics of your choice. 
For more information or to Pre-register, please contact: 
David or Linda Ogram 204-734-4868 or 306-737-2929 (Phone or Text)
Donna Leming 204-525-3095 
Linda McCullough  204-281-0483 (Phone or Text)