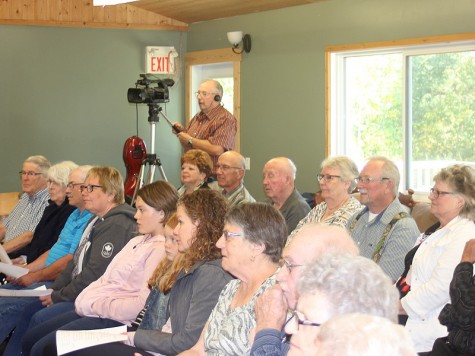 Submitted by: Lucile Neufeld |
On Sunday, September 8, 2019 the United Churches of the Valley held their annual church services at Wellman Lake United Church Camp. It was a beautiful day to be at the lake to take part in the festivities.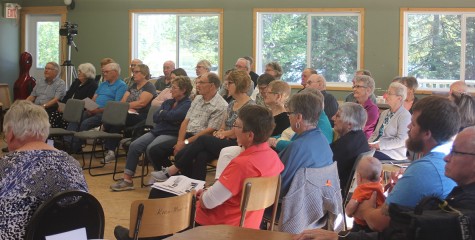 The morning started off with a pancake breakfast from 9:00 am to 10:30 am. The church service followed with lots of music. Musical performances included the Ukulele Group, Brenna Smith and Kayla Peterson, Joe and Mary Jane Eichler, The Choir as well as Brad Slepika. Following the service, everyone enjoyed the pot luck lunch.
At 1:45 pm, the camp board did a dedication and unveiling of the plaque with the names of all the donors that contributed to our bathroom project. Then, the official ribbon cutting was held.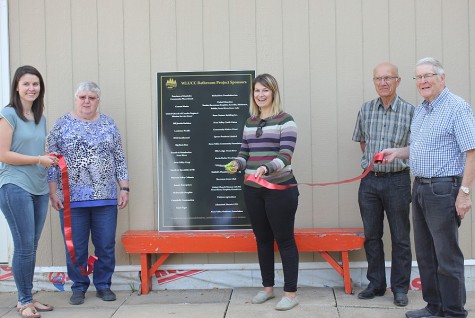 Coffee and refreshments brought the activities to a close.
Now that we have the new geothermal bathrooms, our camp is available to be rented all year round for all occasions such as family get togethers, weddings, family reunions or meetings.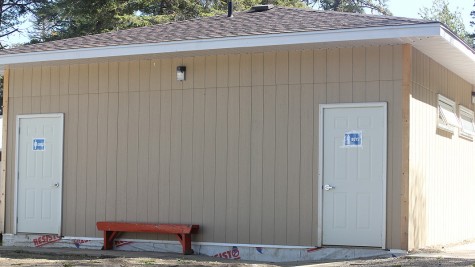 Anyone wanting to use the camp can email rentals@wellmanlakeuccamp.ca