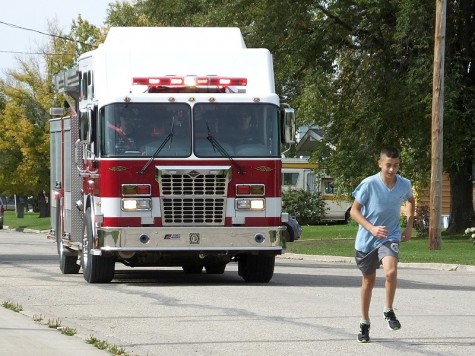 Submitted by: Jim Webster |
The 39th annual Terry Fox Run was held on Sunday, September 15th starting with registration at 12:30 pm at the Swan River Centennial Arena.

The run began with a shotgun start at 1:30 pm.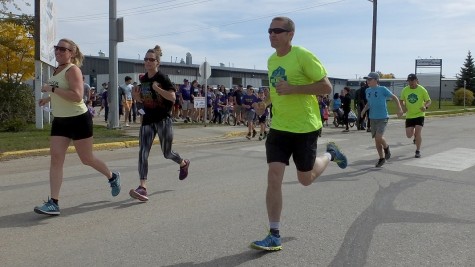 There were 133 participants including the volunteers that helped with the event. A total of $13,569.13 was raised with a few more pledges to be turned in after run day.
The top money raiser award went to Kay Edwards, raising $4596.00.
The participation award was presented to the Campbell Family from Minitonas who were representing 14 year old Amara Campbell who was diagnosed with osteosarcoma in February of this year.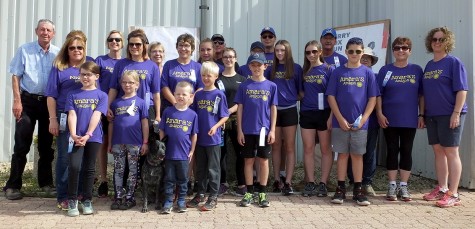 The weather man gave us a spectacular day with lots of sunshine and little wind.
In conclusion it was again a very successful Terry Fox Run and many thanks to everyone who took part and donated money to continuing Terry Fox's dream "to find a cure for cancer".