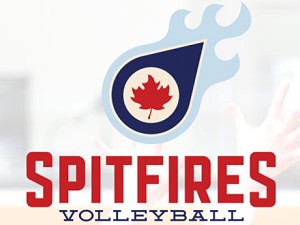 Submitted by:
Kandace Hart |
Spitfires Volleyball
Open Skills Camp
Featuring Aimee Unchulenko
August 23, 2019
SVRSS Gymnasium
Male & Female Players

Grades 6-8
2:00 pm – 4:30 pm
$35/player
Grades 9-12
9:30 am – 1:00 pm
$45/player
Skills Include
Passing | Setting | Serving | Attacking | Blocking | Defense
**No previous experience required to attend**
How to Register
email: spitifiresvolleyball@gmail.com Call or text: 204.731.0216
Who is Aimee Unchulenko
Aimee was a member of the Saskatchewan provincial team for 3 years and had a 5 year career at NCAA Division 1, Montana State University. She also played on the Canadian Junior National Team. She has coached at a high school level and is currently involved with the Atomic Program in Esterhazy, SK and coaches the 18U Woman's Club team.
Aimee coordinates the Prospects Camp held in Saskatoon which is a venue for athletes with intention to play volleyball at a post-secondary level to display their skills for coaches and recruiters.