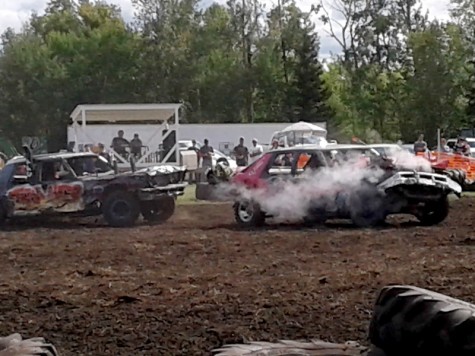 Submitted by: Edgar Yacyshyn |
On August 10, 2019 Durban held their annual demo derby. With the date changed from Sunday to a Saturday, the drivers appreciated the change giving them a chance to get home and recover from the rough and tough workout held during the crushing demo.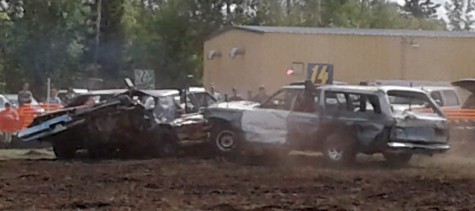 With a new set of rules to go by, it was still a tough draw to get more demo cars involved. With only 11 cars this year the action was still very much the same with lots of cheers and applause from the crowd.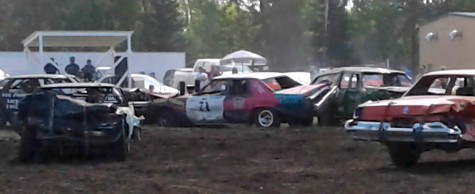 The cars seem to be in better shape this year and held together longer causing more action in the ring. Couple of heats had to be stopped for adjustments with one close call but nothing too serious to cause any injury. Drivers were always cautious and respectful to each other so not to cause any injury. Hope all the drivers had as much fun as we did watching. One heat almost went into overtime before one of the two remaining cars finally calfed.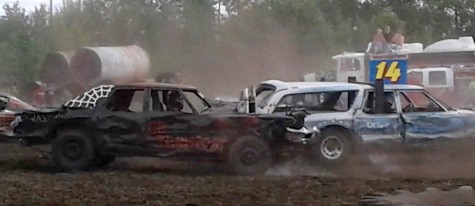 It was always a challenge for the pit crew to get the cars ready for the next heat. Even the Powder Puff drivers were causing some serious damage! Thanks to all the crews and drivers who came out to put on all the action.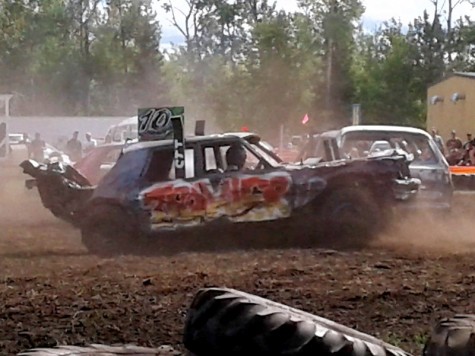 Thanks to the skid steer owners and operators who helped get the grounds ready and to assist cars out of the ring.
Benito Fire Department, and Benito Fire and Rescue were on stand by just in case. Thanks for coming out and soaking down the area keeping the dust down to a minimum.
Thanks to RJ Music from Benito for supplying the PA system for all the announcements and entertainment between the heats.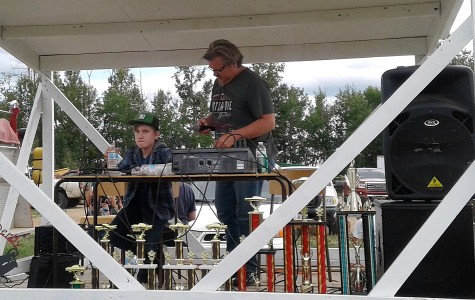 This event would be difficult to put on without all the support from the valley and out of valley sponsors. With every weekend being so busy with events, sometimes finding enough volunteers might be a challenge, so thanks to all who did show up, your help is always appreciated.
Thanks to all the sponsors and to all the crowd, hope it was an enjoyable day.
A total of $5,000 was given out in prizes
1st Nathan Ribalkin $2000 | 2nd Clayton Troxler $1000
3rd Clint Burtnack $500 | Madd Dog: Dwight Popoff
2 Consolation Winners: Wyatt Bartel, Clint Burtnack
Powder Puff: Ashton Laforce
Mechanics: Kelli Ribalkin