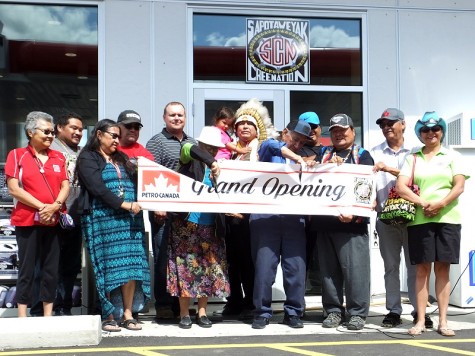 ValleyBiz Story |
Sapotaweyak Cree Nation (SCN) celebrated the grand opening of their new Petro-Canada gas bar and convenience store on July 25, 2019.
The ceremony began with an honour song and a victory song played by a drum group from Cote First Nation.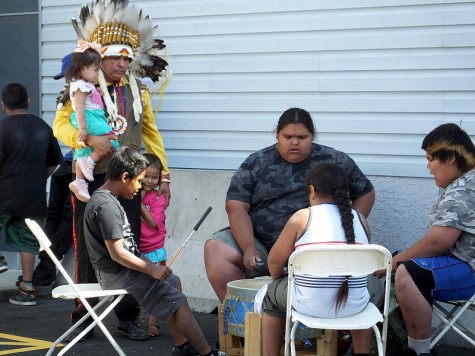 "As the drum called, I had a feeling in my heart." said Chief Nelson Genaille. "They call them tears," he said, "its you ancestor looking at you and saying, 'You're doing good.' and that's what I felt."
"To be part of this event today makes me extremely proud." said Eileen Clarke, Manitoba Minister of Indigenous and Northern Relations. Clarke related to the emotions expressed by Chief Genaille saying, "When you achieve, you don't do it for yourself, you do it for your people." adding, "In order for our province to do well, First Nations have to do well."
The new Sapatoweyak Petro-Canada is SCN's second urban reserve within the Town of Swan River and followed the opening of Club Sapp Gaming Centre in 2015.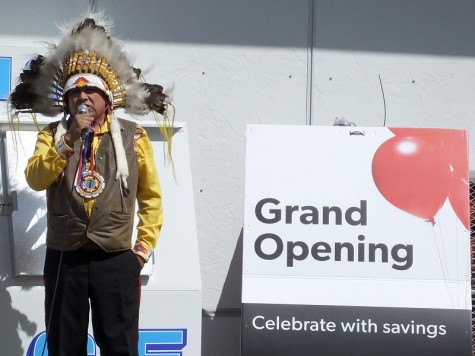 "These 2 businesses are going to look after our people, we are going to do it on our own." said Chief Genaille. "You have to pat yourself on the back if you are from Sapatoweyak Cree Nation because this is what you wanted, and this is what I delivered, and this is what is going to be here now forever."