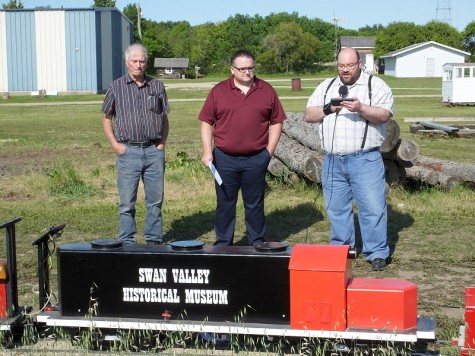 ValleyBiz Story |
On July 25, 2019, it was announced that the Trains at the Swan Valley Museum project will be receiving a grant in the amount of $32,500 from the Province of Manitoba under the Building Sustainable Communities program. The funding will cover 50% of the $65,000 cost for Phase 1 of the project.
An additional $25,000 has been received in private donations for the train. "We thank the Wade Phillip Galloway Foundation, Rhiel's Lumber and Logging and all of the other donors." said President of the Swan Valley Historical Museum, Neil Brown. Additional contributions of labour have been received with the locomotive and track being built by volunteers.
This first phase of the project will include a 1/2 mile loop of track around the Swan Valley Museum as well as a minature train station.
Swan Valley Chamber of Commerce President Johnny Wintoniw (pictured below) applauded the new attraction. "Chamber members will see benefit from this train. Restaurants will see more visitors, hotels will see more overnight stays and our retailers can see increased traffic as visitors make Swan River a destination for their vacation."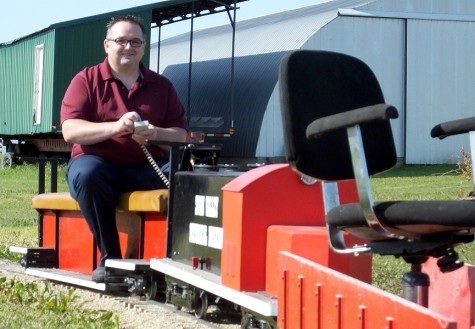 "The Regional Initiative for a Strong Economy brings together all of our valley's municipalities to focus on projects to make our valley better." noted Swan Valley RISE president Courtney Densen. "Over the life of the project we expect a huge tourism impact aided by this grant. RISE is making a positive impact in our valley." he added.
Phase Two of the train project is proposed for next fall and includes building a tunnel and a winter celebration. The total cost of the project has not yet been determined.