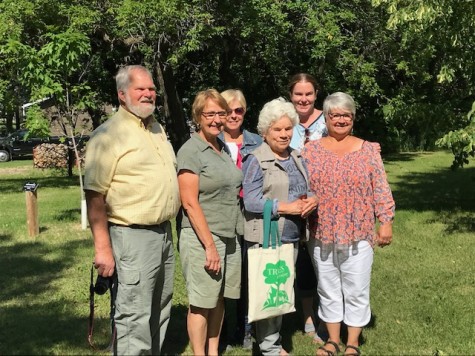 Submitted by: June McKenzie |
The local Community In Blooms committee was honored to host the judges for this year's competition on July 29, 2019. Hugh Skinner is from Roblin and Shonda Ashcroft is from Birtle. They were busy taking notes, photos and asking questions and generally admiring our beautiful town.
Points of interest on the tour included the Tourist Office, Rotary sports field, Richardson Rec and Wellness Centre, Skate board Park, Arboretum, Harley House, golf course, Food Bank, cemetery, SVRSS trades building and greenhouse/environmental area, parks, museum and local gardens, etc.
They were very impressed with the tidiness especially the day after the rodeo! Results will not be posted until September when we are again hoping for 5 Blooms.