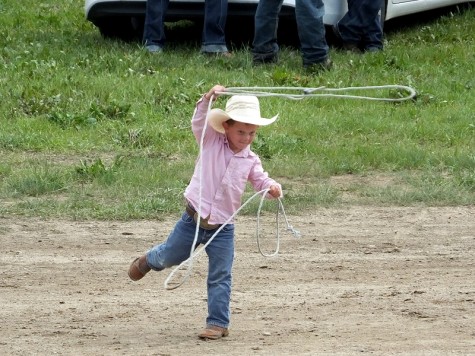 ValleyBiz Story |
Each year kids look forward to the Northwest Roundup and Exhibition in Swan River on the last weekend in July. This year was no exception. The Roundup provides plenty of things to do, including opportunities for up and coming rodeo stars to get up close and personal with the action.
The Mutton Busting competition saw many determined young ones mount up and hang on for a wild and woolly ride.
The older kids tackled the Jr. Wild Pony Ride with tenacity.
For those who wanted a tamer experience, Down on the Farm offered informative agricultural activities, hands on experiences and an opportunity for a much calmer ride.
The standard midway were also available with something for kids of all ages.