Submitted by: Barry Stephen |
Another good year for the Bowsman Curling Club's pancake breakfasts on July 26, 27 and 28, 2019. Friday started off at Formo Motors from 8:00am till 9:30am before the parade and Mustang Mania. A good crowd enjoyed our pancakes and sausages.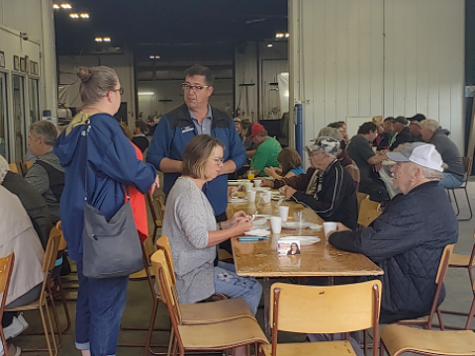 Then, on to our new location at the Veterans Community Hall for Saturday and Sunday from 7:00 till 10:00 each morning.
There were nice steady crowds each day and a whole lot of fun!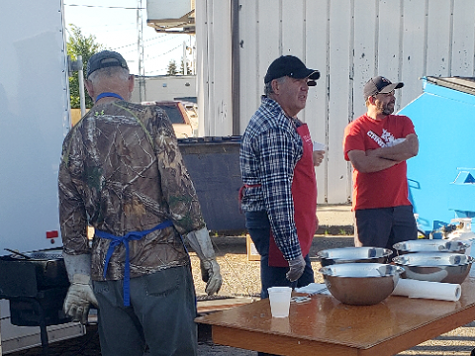 There were lots of compliments on our new grills, it seems they cooked the pancakes better. A a big thanks to everyone who came out and to Formos and the Ag society for their participation.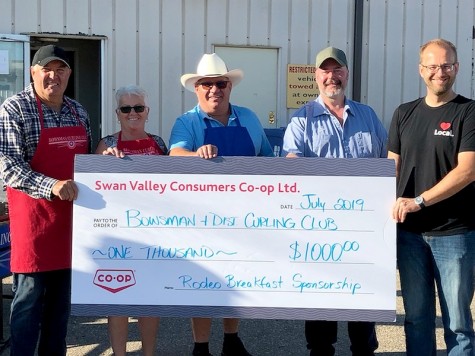 We would like to thank our sponsors; Cook and Cooke, Formo Motors, Swan Valley Consumers Coop and Swan Wood Shaving. Also, thanks to P&H and ValleyBiz for their support.
We look forward to next year!