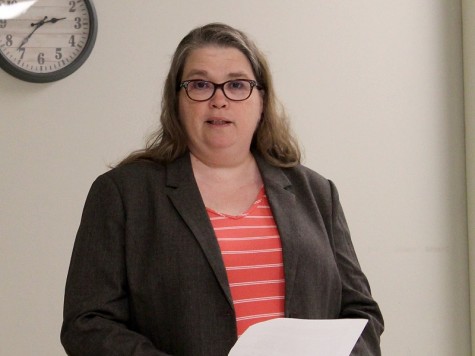 Submitted by: Shelley Wiggins |
The Swan River NDP Constituency Association held their nomination meeting on Sunday, May 26, 2019 at 2:00 pm in the Legion Room at War Veteran's Hall.  Shelley Wiggins of Minitonas was the successful candidate and will be carrying the NDP banner in the next provincial election.  Shelley grew up in Minitonas and returned to live there to raise her family.  She and her husband, Shawn and daughter Danica have lived in Minitonas since 2003.  Shelley indicated her commitment to the newly expanded Swan River Constituency in her nomination speech.  She stated that, "We need family, strong communities and people who understand our values.   We need to have good jobs locally so families want to settle in our communities, want to stay and want to help our communities continue to grow.  I believe that we must work together so that we can make the changes that are necessary, to improve our lives, our communities and ensure our continued livelihood."  Shelley previously taught in the Swan Valley School Division and is currently a civil servant.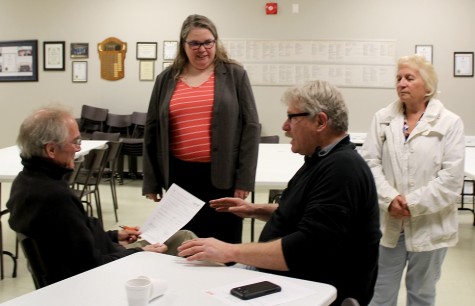 Pictured above: Andy Maxwell, Shelley Wiggins, David Minish and Michelle Minish.
Since the NDP nomination meeting was held, Premier Pallister has declared that there will be a summer/fall campaign with a September 10, 2019 Election Day, 6 weeks before the Federal Election in October. He has a large majority and mandate to govern, but has opted to not wait for at least another year as it would conflict with the year-long party he is planning for Manitoba's 150-year (sesquicentennial) celebration as a democracy. The premier has said that if Manitoba sticks with the fixed election date of October 6 of next year, advertising restrictions would prohibit his government from promoting the province to the world during the height of celebrations for Manitoba's 150th birthday.
 
As the provincial government is barred from advertising its activities for 90 days in advance of an election date, "Next year is not good," the premier said at a Manitoba Chambers of Commerce breakfast event. Pallister said he expects the economic windfall from Manitoba's sesquicentennial to be even higher than the $30-million value of the province's 140th birthday. "Think of the potential for this one [party], and then realize that for 90 days, in the middle of your 150th birthday party, that you have to stop advertising and promoting it," he said.  "And ask yourself if that's a smart economic move. It isn't. It would be a horrible thing to do to interrupt a party that only happens … once every 150 years." (CBC).
 
We have a choice in this next election.  Do we stick with a government that is choosing to reinforce that broken system, a system stacked against them – favouring the wealthy, the elite and powerful – leaving the rest of us behind and making things worse for you and your family? Or do we elect a progressive NDP government that will fight for people, so that every decision government makes will improve people's lives and support their dreams for their children and their families?  We need to choose wisely, Health and Education for All matters to us all. See you at the polls.