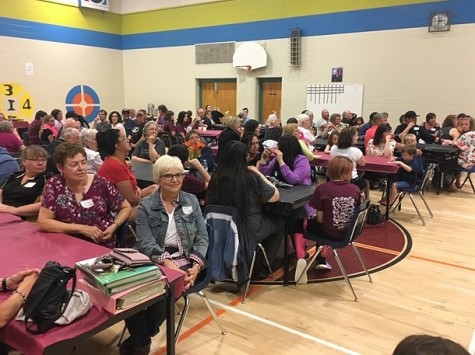 Submitted by: Brenna Smith |
On June 26, 2019 it was a sad day in Birch River as the community said their good byes to Birch River School. The evening began with past students, current students, parents, and community members touring around the school looking at pictures, trophies, and yearbooks from the past. The evening continued with a smudging ceremony led by Trina Greeley. All were invited to the gym for a BBQ. It was a wonderful turnout of people coming together to remember the past learning at the school since 1960!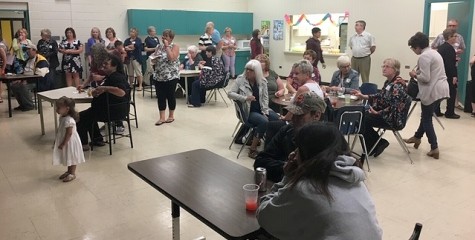 It was exciting to hear the stories and advice given by the many speakers. Susan Cowan shared her experiences as a classroom teacher and principal at the school from 1998-2009. Rick Wowchuck spoke about his experiences as a teacher from 1982-1990. Chae Tucker, a student in grade 6 shared her memories of being a student in the school since kindergarten. Jake Warkentin sent in his words to be read.
He had been a principal at the school from 1982-1985. Laurie Evens, the chair of the SVSD Board of Trustees shared her memories and words from the board. Rihanna from grade 1 and Ethan in grade 2 shared their favourite memory from being at the school. Stella Chemelowski received a standing ovation for her work at the school as secretary of 30+ years.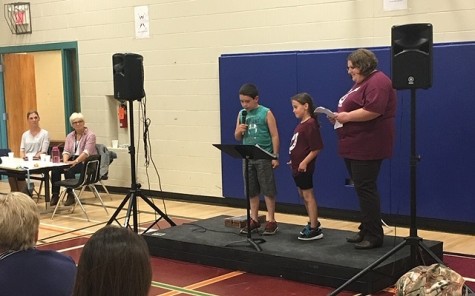 The evening ended with cutting of the cake and the opening of the time capsule that had been placed in the school in 1975.
It was an evening filled with stories, memories, and laughs.