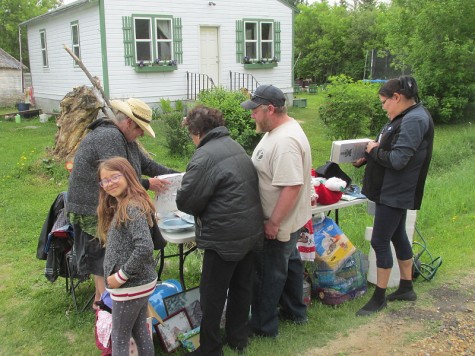 Submitted by: Debbie Soloway |
The Pine River LUD Committee held their sixth Annual Town Wide Yard Sales on Saturday June 15, 2019 th 9:00 am – 1:00 pm. This year there were eight exhibitors and Mother Nature kept the rain away, even though visitors told us they drove in rain to get here.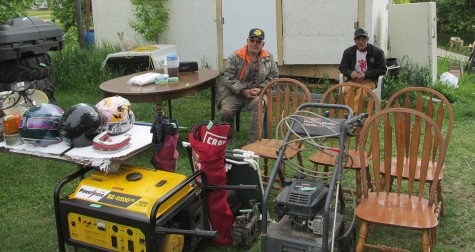 The town had visitors from as far as British Columbia to Winnipeg looking for good bargains. There were a large range of items from antiques, carpentry tools, sports equipment, hardware supplies, plants, tires, shop equipment, cloths, bedding, kitchen and household furniture and necessities and much more.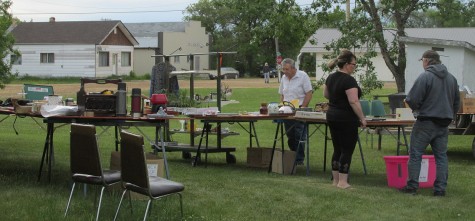 The United Church offered coffee with freshly baked rhubarb cake with whip cream or puffed wheat cake. Thanks to everyone for taking the time to set up a yard sale and to all the visitors that came to visit our small community and look for special deals. Enjoy your summer of yard sales and see you again next year.