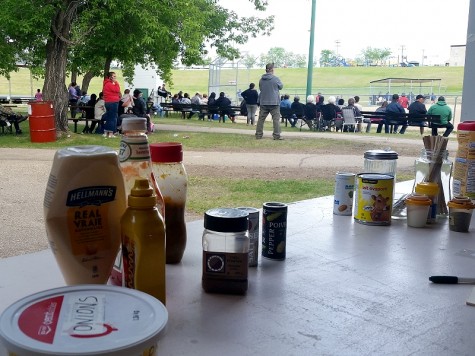 Submitted by: Violet Plett |
Thank you to everyone who made our fundraiser concession on June 16, 2019 a great success.
Thanks to Calvin Campeau for organizing the ball tournament and for inviting us to come and do the concession booth as a fundraiser for Barrows Gospel Jamboree which we host each year.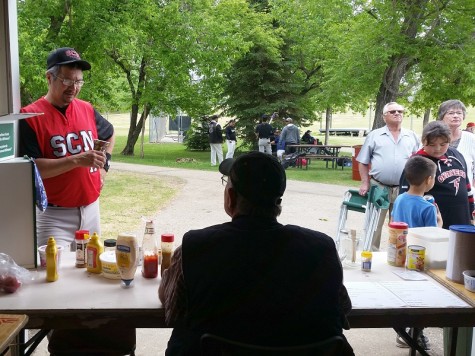 There were many spectators, young and older, who supported our canteen, as well as the ball players themselves. There was also a band event going on in the park in the afternoon, and some of these people dropped in as well. Even some people just going for a stroll stopped for a treat. Thanks to all.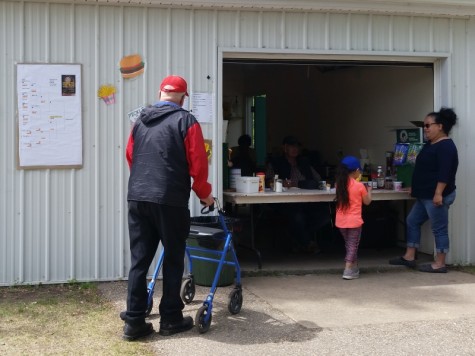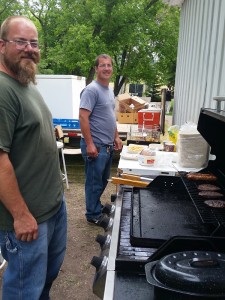 Randy and Michael Plett did the cooking outside on the BBQ and deep fryer.
Mary Spence looked after the inside cooking, and Mel and Violet Plett operated the order area, and handed out meals, soft drinks,coffee, ice cream and other treats.
It seemed like everyone enjoyed the beautiful weather, and tournament.