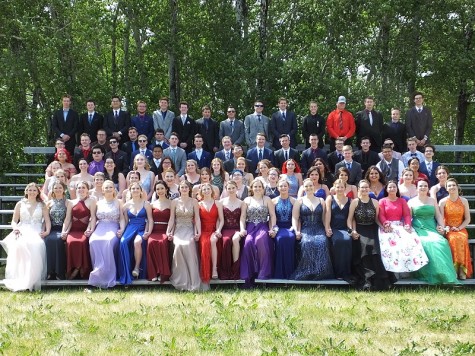 Congratulations to the Graduating Class of 2019
Swan Valley Regional Secondary School June 21, 2019

Chase your dreams. Burst out at the seams.
Live life to the fullest and give it nothing but your best.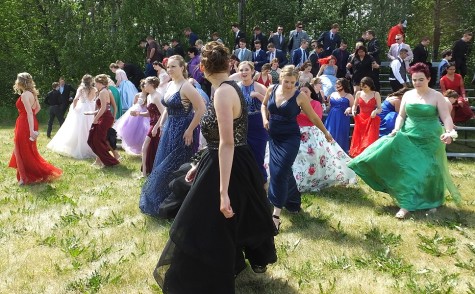 Be Like a Tree:
Stay grounded. Connect with your roots.
Turn over a new leaf. Bend before you break.
Celebrate your unique natural beauty.
Keep Growing!
Swan Valley Regional Secondary School Graduating Class of 2019
Arp, Julia Marie *
Audy, Isiah Michael
Bardwell, Ryan Reid
Barker, Adriana Jai
Bartel, Kendall Delane *
Beals, Aaron Myles
Bell, Alisah Marie Tina
Betcher, Jackson Quinn
Betcher, Mackenzie Kate *
Bohlken, Derek Wade
Brass, Destiny Marie Shooting Star
Broome, Colton Norman
Burghart, Jessica Jennae *
Campbell, Ethan Charles Jonathan
Carter, Savannah Lynn
Caryk, Shaylin Mackenzie **
Chamberlain, Carly Jade
Chaske, Takoya Miracle
Chaykoski, Colby Luke **
Chernyk, Damian Michel
Cockburn, Carter James
Cocks, Zackery Cartor
Corbett, Masen Dean *
Dueck, Simon
Fedorchuk, Peter Errol **
Ferriss, Haley Nicole **
Fleming, Sydney Elizabeth *
Forman, Colleen Lynn
Forsyth, Erica Jean **
Genaille, Brett Anthony Martin
Gott, Ethan Joseph
Goudy, Samuel Ian
Graham, Stephanie Adele
Greeley, Augustina Whisper Jade
Guss, Brianna Morning-Star
Hack, Jessica Nicole *
Hannah, Jalen Allister Robin **
Henderson, Tiffany Tina Anne
Hill-Gordon, Daniel Jeffrey
Hoover, Natasha Evelyn
Hrappsted, Cody Ryan
Kematch, Blake Peter
Kematch, Dawson Justin
Keshane, Adam Preston
Kirk, Ashton Marie
Kirkpatrick, Sean Kevin Fraser *
Kitch, Hannah Jane
Kornelsen, Tobias
Kosolowsky, Keanna Dawn
Laliberte, Kenzie Treasa
Leask, Daniel Alfred
Legebokoff, Trinidy Ariel-Rogue
Lepine, Austin James Joseph
May, Alyssa Dawn
May, Curtis Philip
McIvor-St Laurent, Nolan Royce
Moore, Brittney Mckayla *
Moore, Walter Chance
Mosiondz, Tyson Maverick
Negrave, Rachel Amy **
Nepinak, Brett Joseph
Nepinak, Shaylynn Crystal
Nunn, Kayden Jacob
O'Neill, Leah Elaine Tina
Oberlin, Kessa-Rose Isabella *
Ohlsson, Cassidy Dawn
Peterson, Oved Scott
Powell, Kaila Lynn Madeline
Quill, Mary Danetta
Quon, Mercedes Lola May
Reeves-Beaudry, Jasmine Arielle
Ross, Katherine Grace **
Rowe, Alison Paige
Sakal, Caleb Seth
Sanderson-Cook, Brielle Shelby Lee
Schneider, Maria Catherine
Schweder, Jordyn Joan Anna
Silverthorn, Collin James **
Simpson, Emily Jean **
Sobothniski, Shannon Selena
Spence, Parker Perry
Steen, Caleb Marvin
Stinson, Hadley Jered *
Storoschuk, Kendra Jean-Marie *
Tank, Brendonn Matthew
Taylor, Alayna Marrie
Tibble, Robyn Lee
Turner, Abigayle Reece
Van Kleek, Brayden Jack
Waldner, Titus Edward **
Werbicki, Janna Carlin *
Weston, Kendra Layne
Wiebe, Rebecca Justine
Woodson, Jesse James
Young, Derick Walter Zachariah Jones
Zell, Darek Evan
Zimmer, Clarisse Louise
* Honours
** With Distinction