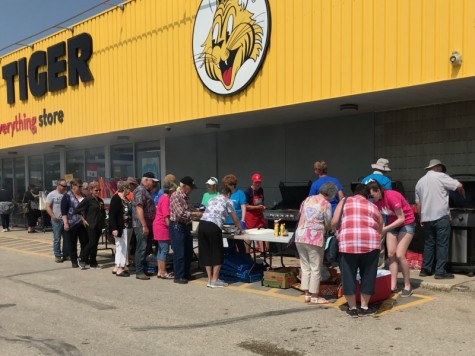 Submitted by: Kendal Stechyshyn |
May 30, 2019 turned out to be a beautiful day for the Wellman Lake United Church Camp to host a fundraising BBQ. The event was sponsored by and held at Giant Tiger.
The camp board would like to thank Giant Tiger, our 20 volunteers, who cooked, helped set up and worked the event, and all those who bought a burger or donated money towards the bathroom project. The community support was tremendous and greatly appreciated!