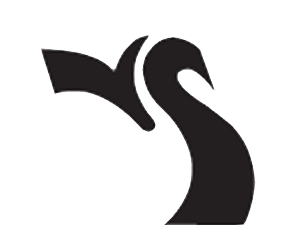 Swan Valley
School Division
Executive Summary of the
May 27, 2019
Submitted by:
Tim Mendel
Superintendent/CEO

Trustee Riehl shared with the Board that the submission for the K-12 Education Review is completed and along with letters and petitions will be submitted to the Commission this week.
A big thanks to Trustee Riehl for spearheading the submission. The Board would also like to thank all the municipalities, and all the citizens of the Valley that took the time to sign the petition, or made a submission, attended a forum or completed a survey. Thanks for supporting local voices/local choices.
2. Staffing continues for the 2019/20 school year. A number of positions are still vacant.
3. The Board would like to extend its sympathies to the Coulthart Family on the passing of Jack Coulthart. Jack was one of the original builders of the Swan Valley School Division. He was a member of the Senior Admin Team when SVSD was founded in 1967. He held a number of positions / responsibilities for the Division over his many years of dedicated service. Our thoughts and prayers are with the Coulthart Family during this difficult time.
____________________________
Minutes of the regular meeting of the Board of Trustees held in the Division Office Board Room on May 27, 2019 commencing at 7:00 p.m. (unapproved)
The following were present:
Chair: L. Evans
Vice-Chair: G. Wowchuk
Trustees: D. Burghart
K. Highmoor
K. Riehl
V. Rooks
W. Schaffer
Superintendent: T. Mendel
Secretary-Treasurer: B. Rausch
The Board of Trustees would like to acknowledge the contribution of J. L. (Jack) Coulthart for his role in laying the foundation and fostering growth of the Swan Valley School Division from its inception in 1967 to his retirement in 1994. The Board extends its deepest condolence at the time of his passing. The Board of Trustees formally acknowledge Trustee Riehl for her contribution and willingness to spearhead the School Division Public Awareness Campaign, "Local Voices/Local Choices" the Development of the Board's submission to the Manitoba Commission on Kindergarten to Grade 12 Education Review and the countless hours to keep this important topic in the forefront. The Board would also like to take this opportunity to thank those who contributed and or assisted the Board with the various aspects of public awareness, letters to the commission and attending the Dauphin meeting and workshop, etc.
Resolutions:
R1 W. Schaffer, D. Burghart:
THAT the Minutes of the regular meeting of May 13, 2019, be adopted.
CARRIED
R2 V. Rooks, K. Riehl:
THAT the Board move to In-Camera.
CARRIED
R3 W. Schaffer, K. Highmoor:
THAT the Board move out of In-Camera.
CARRIED
R4 D. Burghart, K. Riehl:
THAT the Staffing Report of the Superintendent/CEO, 8.2, as presented, be ratified.
CARRIED
R5 G. Wowchuk, V. Rooks:
THAT as per the Report of the Secretary-Treasurer, 9.2, a by-law to provide for the borrowing of up to $172,900.00, by issue of Promissory Note #LTPS0294, to meet the costs for various projects authorized on Schedule "B" attached, be read a second time, that the rules of procedure be waived and that it be taken as read a third time, be now finally passed, signed by the Chair and the Secretary-Treasurer and numbered 1/2019 and the seal of the School Division affixed thereto.
CARRIED
R6 K. Highmoor, W. Schaffer:
THAT as per Item, 9.3, a by-law of The Swan Valley School Division to arrange for banking business, for the fiscal year ending June 30, 2020, be introduced to the Board and read a first time, that the rules of procedure be waived and that it be taken as read a second and third time, be now finally passed, signed by the Chair and the Secretary-Treasurer and numbered 3/2019 and the seal of the School Division affixed thereto.
CARRIED
R7 V. Rooks, D. Burghart:
THAT as per Item 9.4, a by-law of The Trustees of the Swan Valley School Division to provide for the borrowing of up to $6,000,000.00, for the 2019/2020 fiscal year expenses, be read a first time, that the rules of procedure be waived and that it be taken as read a second and third time, be now passed, signed by the Chair and the Secretary-Treasurer and numbered 4/2019 and the seal of the School Division affixed thereto.
CARRIED
R8 G. Wowchuk, D. Burghart:
THAT as per Item 9.5, a by-law of The Trustees of the Swan Valley School Division to appoint an Auditor and Senior Election Official for the fiscal year ending June 30, 2020 be introduced to the Board and read a first time, that the rules of procedure be waived and that it be taken as read a second and third time, be now finally passed, signed by the Chair and the Secretary-Treasurer and numbered 5/2019 and the seal of the School Division affixed thereto.
CARRIED
R9 K. Highmoor, W. Schaffer:
THAT the Board move to In-Camera.
CARRIED
R10 V. Rooks, K. Riehl:
THAT the Board move out of In-Camera.
CARRIED
R11 K. Riehl, D. Burghart:
THAT as per Item 19.3.1, the Agreement For Service between the Swan Valley School Division and TinyEye Technologies Corporation, be received and signing authorization, be approved.
CARRIED
R12 K, Highmoor, W. Schaffer:
THAT as per Report 19.7.2, the Swan Valley Communities That Care Youth Survey be received and approve sharing the results.
CARRIED
R13 V. Rooks, K. Riehl:
THAT we do now adjourn at 10:18 p.m.
CARRIED