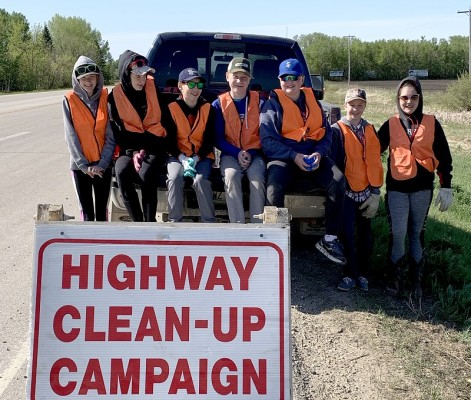 Submitted by: Angela Mullin |
The Big Woody Light horse and Beef club participated in the Highway Cleanup on June 1st. MB4H and MIT organize the program and invite 4h clubs across the province to participate.
This was the 1st year our club participated, we chose to do Highway 10 North of the Bypass to Bowsman. We chose this road as it is one of the gateways to our community and it was very littered! From 9:30am-3pm our members, leaders & parents picked up garbage, recycling and some interesting items!

We had a contest to see who would find the coolest item!! Parker Tibble won with his Dodge Ram Emblem! Hubcaps, licence plates and even some name tags were all found along the way!
MIT provides the garbage bags, our club chose to use recycling bags as well so we could sort the recycling items for the landfill! 4 Truckloads of garbage & recycling was delivered to the Bowsman Landfill, the weather was great and the kids all worked hard!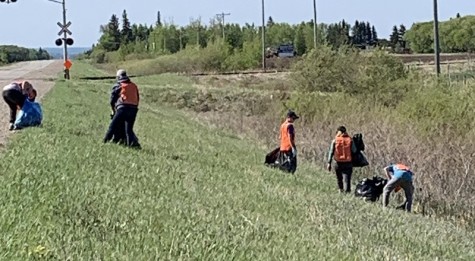 The kids were all exhausted but proud of their accomplishment, we would like to thank all the motorist that slowed down, moved over or honked on the way by, the kids appreciated your support!