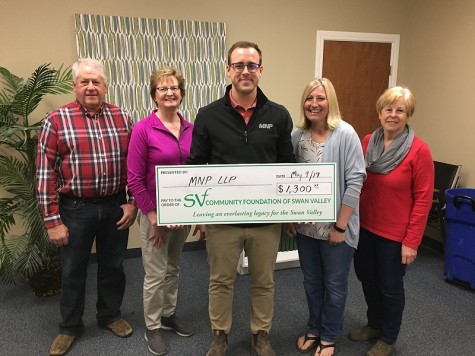 Pictured above: Henry Rasmussen, Kathy Eggie, Joel Mateika, Teresa Mckay and June Mckenzie

Submitted by: Community Foundation of Swan Valley
MMP LLP has chosen the Foundation to be the recipient of $1300.00 they collected through a fundraising drive.
Thank you MMP LLP, and staff member representative Joel Mateika. We appreciate your generosity and support of the Foundation and know that the investment of these funds will be used to enhance our valley, providing a great place for the work and play of our families and yours for years to come.
Thank you again for choosing the SV Community Foundation.