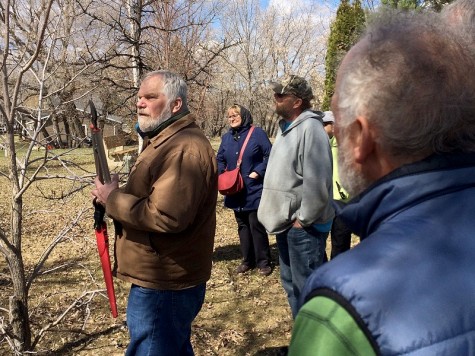 Submitted by: June McKenzie |
On Saturday, April 27, Communities in Bloom hosted a successful Tree Pruning Clinic. Hugh Skinner shared his expertise with 23 home gardeners as he shared his knowledge of pruning, identifying and preserving trees and shrubs. The clinic, which included demos, took place at the town's arboretum which has a large variety of trees and then moved on to The Bowles yard.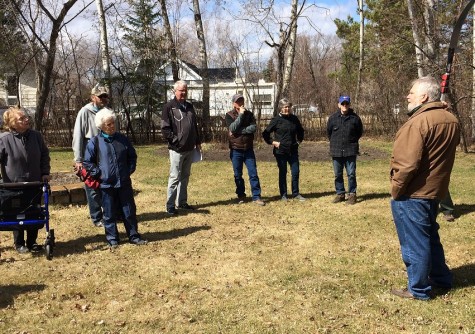 Hugh is from Roblin and is the Manager of the Frank Skinner Arboretum Corp. He has an immense knowledge of all things trees, shrubs, diseases,and grow conditions. The participants were able to watch some actual pruning and ask questions. Everyone was eager to get home and try the techniques that they had learned.