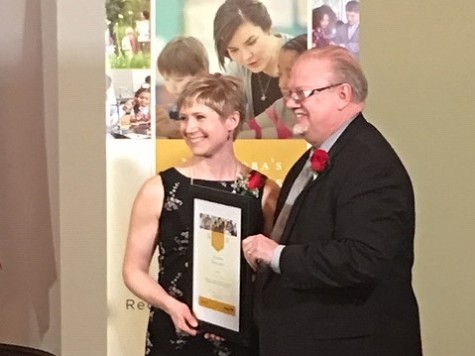 Submitted photo. Kari Goethe, Swan Valley Regional Secondary School, Swan Valley School Division receives Teaching Excellence Award.
Government of Manitoba Media Release |
The Manitoba government is honouring nine outstanding educators at the annual Excellence in Education Awards, Education and Training Minister Kelvin Goertzen announced today.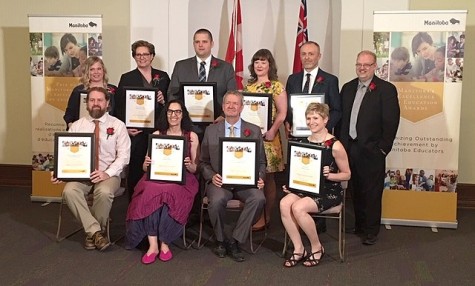 "I'm pleased to recognize these dedicated educators who make such a difference in their schools and communities," said Goertzen. "These awards recognize the excellent work teachers and school leaders put into helping students reach their full potential by using innovative teaching methods and new approaches."
Goertzen presented awards to educators in the following five categories:
• Teaching excellence award:
Kari Goethe, Swan Valley Regional Secondary School,
Swan Valley School Division;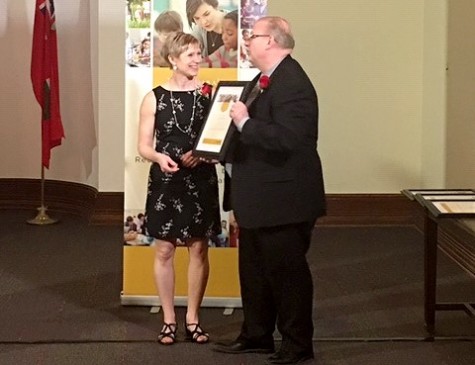 Kyle Prevost, Birtle Collegiate, Park West School Division; and
Arda Thomson, Balmoral Hall School.
• Outstanding new teacher:
Nicole Chernecki, Brooklands School, St. James-Assiniboia School Division.
• Outstanding team collaboration award:
Mark Schmidkte, Greg Speiser and Tera Woodyard, Nelson McIntyre Collegiate, Louis Riel School Division.
• Outstanding school leader award:
Renae Hildebrand, Border Valley Elementary School, Garden Valley School Division.
• Premier's award for excellence in education:
Ian Smith, Pembina Trails Alternative High School, Pembina Trails School Division.
The province selects award recipients from nominations submitted by parents, students, school trustees, fellow teachers, and school or division administrators.
All nominees must be educators who hold valid, permanent Manitoba teaching certificates and work directly with kindergarten to Grade 12 students on a daily basis. Nominees for the outstanding school leader award must be principals or vice-principals. Each award recipient receives $500 and a framed certificate.