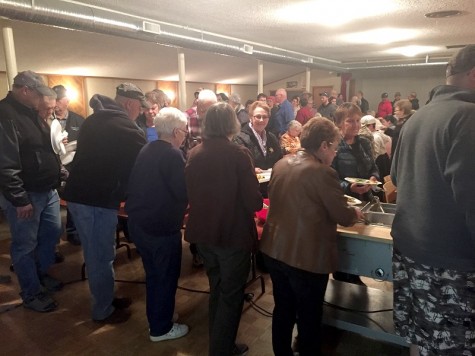 Submitted by: Rose Kovachik |
On Sunday, April 14, 2019, people arrived to the Cowan Community Centre anticipating a typical Cowan Supper prepared by the Cowan Ladies Association. Spring was even in the air with a bit of sunshine as the doors opened at 4:30pm. The hall slowly filled with people anxiously awaiting their meal.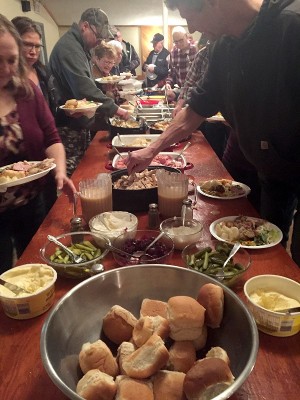 At 5:00pm the buffet table was opened with a line forming instantly.
Appetites were quickly satisfied with a turkey and ham supper including a wide variety of homemade delights such as numerous salads, perogies, cabbage rolls, etc. Upon completion of the main course, a wide selection of delicious homemade desserts was available for the choosing.
Once again, it was nice to the hall filled with chatter, the result of friends, family and neighbors catching up on the latest happenings.
Thank you to all who supported our supper event by attending and especially to those that assisted with the meal preparations and donated food.
We hope you all enjoyed and look forward to seeing you again.