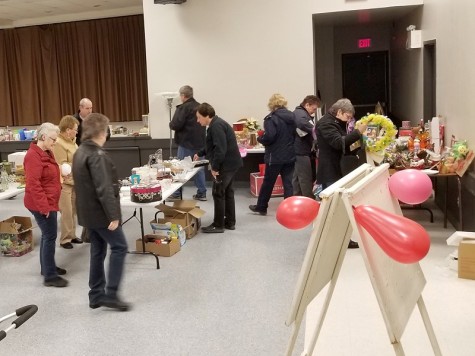 Submitted by: Jessica Bergen |
The Parent Pack hosted their annual Everything's a Quarter sale on Saturday, April 13, 2019. A large number of community donations came in, which set us up for a great sale.

There was a line up waiting for the doors to be opened, and after the sale ended, a total of $1,131.50 was raised for the North-West Regional Library's children's programs!
Thank you to those who donated and shopped, and our great volunteers. See you again next spring!