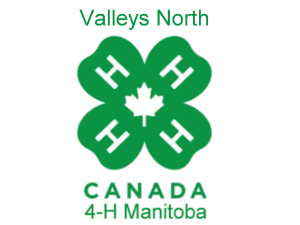 Submitted by:
Ione Anderson |
Minitonas 4-H Beef Club
will be serving lunch at
D&S Stock Farms auction
Tuesday April 30, 2019
Coffee & Donuts
Starting at 9 am
Lunch
Starting at 11 am
Doug Glasscock was a longtime supporter of the 4-H program, participating in the early 1960's with the Sinclair River 4-H Beef Club. He had a passion for the beef industry and enjoyed visiting about farming with everyone. In recent years he helped his Grandson, Carnell Grainfield with his 4-H project and took great pride in feeding and showing the steers. Before his passing this winter he asked the club to serve lunch at the farm auction and we agreed without hesitation.
Ritchie Brothers Auctioneers' are handling the sale at the farm, 8 miles north east of Minitonas. When the auction company learned that the Minitonas 4-H Beef Club would be serving lunch they approached us offering to match all sales up to $1,000.
4-H Beef kids may not be known for their pie making abilities but they can certainly serve up a mean burger – so come out and join us for lunch. We will have coffee and donuts available from 9 am and lunch will be served starting at 11 am and during the sale. Yes there will be pies!
Anyone wanting more information about the lunch or the 4-H program is welcome to contact Lynne Wenzel 525-4880, Ione Anderson 734-0730 or any Minitonas 4-H Beef Club leader or member.