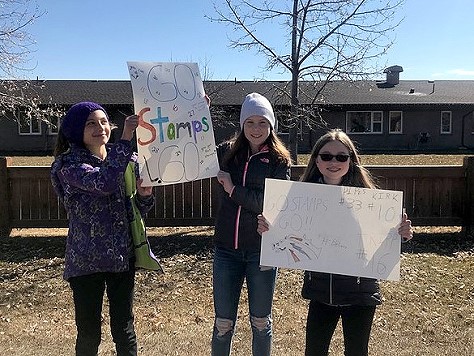 Submitted Photos |
On April 15, 2019, as the Swan Valley Stampeders headed out to Portage in preparation to play game number 5 in the MJHL series final, it was requested that the bus make a short detour past Minitonas School.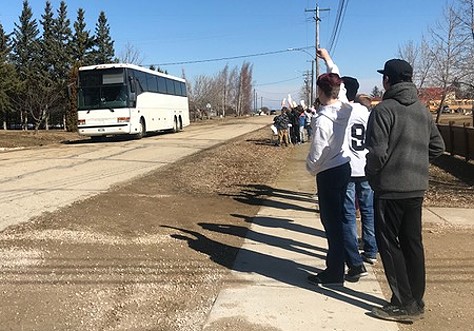 Students and teachers lined the street, waving, cheering and wishing them good luck in their upcoming game on Tuesday, April 16.
"Josh Tripp, is a Minitonas School alumni," said Minitonas School Principal, Mark Simpson, "and we would like to show our support for not only him, but the Stampeders in general as this is a record setting season for them."
Go Stamps Go!