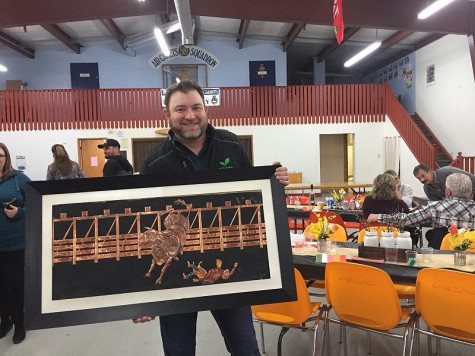 Submitted by: Austen Anderson |
On April 12, 2019 the Swan River Valley Agriculture Society hosted its second Farmer's Appreciation Gala. A great time was had by all in attendance.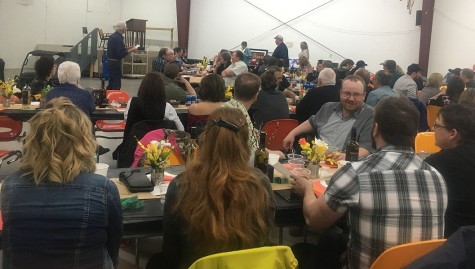 Y Not Johnny's catered the roast beef dinner in the Swan Valley Museum hall.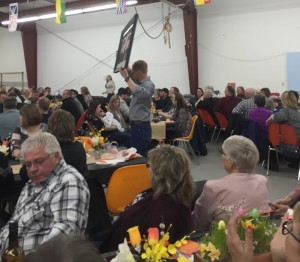 There was a selection of silent auction items on display that were donated by home based businesses and local retailers.
After supper Garry Clapmen took on the role of auctioneer and sold 20 live auction items ranging from farming inputs, custom quilts, and a 60 year old copper painting owned by Dick Walker.
The auctions were very successful and raised $13,410.
The event was held to raise funds to help look after the fair grounds. One project in particular is the renovation of the East bathroom next to the grandstand. With the help of the Community Foundation of Swan Valley the Ag Society is planning to make the bathroom more accessible to those with physical limitations.
The Swan River Valley Agriculture Society has been active for 117 years. Its purpose is to support agriculture in the Swan Valley, educate the community on farming practices, support community groups and host the North West Round Up and Exhibition. Every year the Ag Society hosts the Round Up and helps community groups raise thousands of dollars for their causes.