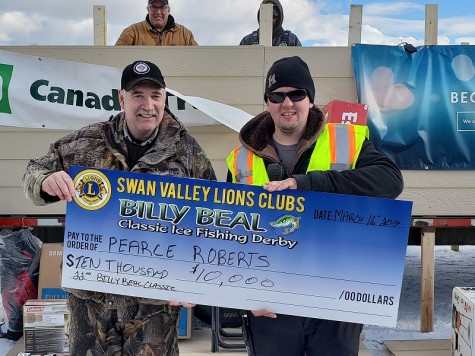 Submitted by: Brett Church, Photos by Corey Hurren |
Over 620 contestants showed up try and catch the big one at the 22nd annual Billy Beal Classic on Saturday March 16, 2019.
A total of 20 fish were caught with the prize winner going to Pearce Roberts who reeled in a 16 pound pike!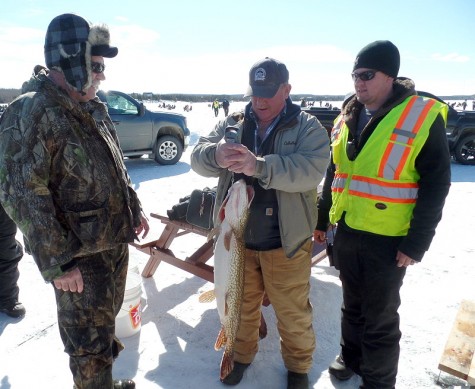 A great day was had with a busy kitchen serving up burgers and hot dogs while the bar kept people refreshed.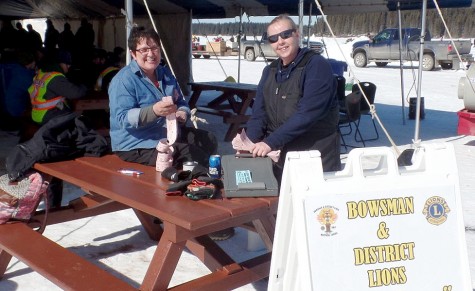 Ron Sorrell, Gina Hart and Glenda Pettetier all won on the ghost fisher raffle.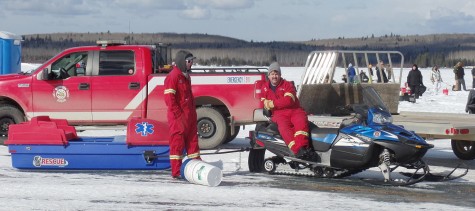 The Swan Valley Lions Clubs want to thank everyone that came out to fish, all of our sponsors, and all of the individuals that supported through the use of equipment and time to help make our derby another success!