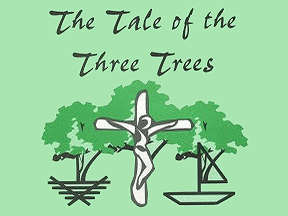 Submitted by Brenna Smith
Bowman United Church
presents 2 performances of
"The Tale of the Three Trees"
Sat. March 30, 2019
7pm Trintity Lutheran Church
Sun. March 31, 2019
10am Bowsman United Church
Bowman United Church Choir presents song of praise and prayer from around the world conducted by Brenna Smith.
The performance will also include the presentation of the Cantata, "The Tale of the Three Trees" written by Allen Pote. This Cantata is based on an old Christian folktale. It is about 3 trees wanting to do something great. The story takes place before the birth of Christ, during the birth of Christ, and during the crucifixion of Christ.
All are welcome to attend either performance.
There will be silver collection at the door.