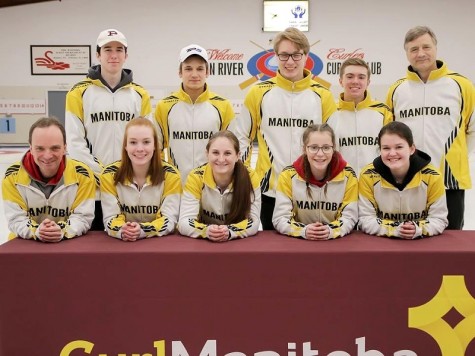 Submitted by: Host Committee
Asham U18 Junior Men's & Women's Championship
The Swan River Curling Club hosted the Asham U18 Provincial Championship on March 7-10, 2019.  The event featured 12 Junior Men's and 12 Junior Women's teams from across the province of Manitoba. 
The Champion for the Junior Women is Team Jensen representing the Dauphin Curling Club – Skip – Emma Jensen, Third – Jaycee Terrick, Second – Kaitlyn Szewczyk, Lead – Gracey Gulak    Coach, Alan Jensen.
Junior Women's Finalist Team Walter from the Elmwood Curling Club, Skip- Meghan Walter, Third – Emily Zacharias, Second – Becky Friesen, Lead – Mackenzie Elias.
Junior Men's Champion – Team McDonald from the St. Vital Curling Club.  Skip – Jordon McDonald, Third – Jaedon Neuert, Second – Braxton Kuntz, Lead – Alexandre Fontaine, Coach – John Neuert.
Junior Men's Finalist – Team Loewen from the St. Vital Curling Club.  Skip – Graham Loewen, Third – Sean Flatt, Second – Zack Bilawka, Lead – Adam Flatt, Coach Tom Clasper.
Team Jensen and Team McDonald will go on to represent Manitoba U18 Nationals on April 2-7, 2019 in Sherwood Park, AB.
Many thanks to our Sponsors, Volunteers, Ice Crew, Kitchen Staff, and Host Committee. The event was well received and well attended.