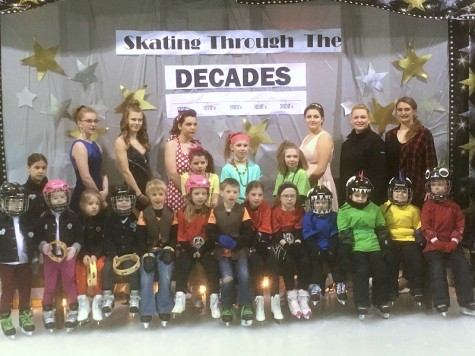 Submitted by:
Minitonas Figure Skating Club |
Thanks to all the parents, grandparents, aunts, uncles, neighbors and community members that came out to support the Minitonas Figure Skating Club's annual Carnival "Skating Through the Decades" on March 8, 2019 at the Minitonas & District Arena. The hard working and talented skaters took the audience on a journey from the roaring 20's all the way the the terrific 2000's. There were stomping dinosaurs, dancing queens, disco dancers and girls who just wanted to have fun.
A big thank you to skating coach Alison Burgess. Also thank you to all the Senior Girls who assisted coaching the beginner and novice skaters. They worked really hard all year and it showed during their performances.
Thank you to the Master of Ceremonies for the evening, Mark Simpson and to Sandy Lambert for running the sound booth. Thank you to Kevin Penner and Christie Down for capturing the images and performances. Thank you to everyone who donated to the silent auction. Also thank you to the volunteers and parents that helped make the evening run so smoothly and look so great!