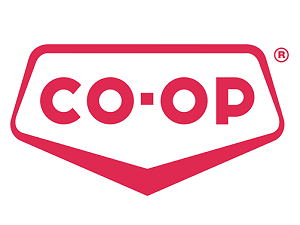 Swan Valley Co-op
Press Release |
Due to ongoing and increasing losses over the last decade, the Board of Directors approved the closure of Swan Valley Co-op's Fashion Gallery department.

"Closing a service is never an easy decision and never something you want to do, but as a Co-op we have to ensure that we can continue to offer our core services to members and customers for years to come," said Colin Peters, General Manager of Swan Valley Co-op. "I want to thank the community for all of the support of this department over the years."
The closure process will begin in the near future with an anticipated end of business at the end of May 2019.
Swan Valley Co-op will also look for tenants to lease the space so that the space can be used to serve the community.
"Our first priorities in a situation like this are our members and customers, as well as our employees," said Peters. "We'll be looking for opportunities for this department's team members within our organization. We want to help them with the transition from the department as smoothly as we can."
Members and customers can reach out to Swan Valley Co-op's administration office for any questions they might have about the Fashion Gallery department closure. Updates on the closure will be shared on Swan Valley Co-op's website and Facebook page.
About Swan Valley Co-op
Swan Valley Co-op was established in 1940 and serves over 5,500 active members in the Swan Valley area of northwest Manitoba. Our operations in Swan River include a 51,000 square foot Food and Fashions store on Main Street, a Gas Bar/C-Store/Carwash on Kelsey Trail (Hwy 10), a Cardlock on Kelsey Trail, and a Petroleum facility on Elm Street. Our Agro centre is located 5 km (3 miles) south of Swan River on Hwy 83.