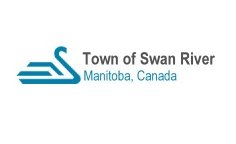 The Council of the Town of Swan River met on Tuesday, December 4th, 2018 at 7:30 pm in the Town Council Chambers with Mayor Jacobson presiding and Councillors Wintoniw, Delaurier, Whyte, Friesen, Moriaux, and Gray present.

1. Call to order
2. Adoption of Agenda
Resolution No: 2018.519
Moved By: Duane Whyte
Seconded By: David Gray
RESOLVED that the Agenda for the December 4th, 2018 regular meeting of Council be received as amended.
Carried Unanimously
3. Adoption of Minutes
Resolution No: 2018.520
Moved By: Duane Whyte
Seconded By: David Gray
RESOLVED that the minutes of the November 20th, 2018 regular meeting of Council be adopted as received.
Carried Unanimously
4. Delegations and Hearings
4.1 Shawn Lamb- MB Sustainable Development
5. Correspondence
5.1 Watershed Conservation District-Realignment of boundaries
Resolution No: 2018.521
Moved By: Jason Delaurier
Seconded By: David Gray
Resolved the Watershed Conservation District update on boundary realignment be recieved.
Carried Unanimously
6. New Business
7. Unfinished Business
8. Reports
8.1 Superintendent of Works Report
Resolution No: 2018.522
Moved By: Johnny Wintoniw
Seconded By: Phylis Friesen
RESOLVED that the Superintendent of Works report be received.
Carried Unanimously
8.2 Swan Valley Credit Union Aquatic Facility Building Condition Assessment report
Resolution No: 2018.523
Moved By: David Moriaux
Seconded By: Phylis Friesen
RESOLVED that the Swan Valley Credit Union Aquatic Facility Building Condition Assessment report be received.
Tabled
8.3 Management Meeting Minutes
Resolution No: 2018.524
Moved By: Phylis Friesen
Seconded By: Johnny Wintoniw
Resolved the Management Minutes be recieved
Carried Unanimously
8.4 Council Member and CAO reports
9. By-Laws
10. Other resolutions
10.1 To approve accounts
Resolution No: 2018.525
Moved By: Duane Whyte
Seconded By: David Gray
RESOLVED that the accounts as follows be hereby approved for payment:
1. General Accounts from Cheque No. 23495 to No. 23546 for a total of $80,055.14.
2. Bank Debit Cheque No. 23547 in the amount of $149.00.
3. Payroll Accounts from Cheque No. 4349 to No. 4356 for a total of $111,737.97.
Carried Unanimously
10.2 Transfer from accumulated surplus to general operating fund
Resolution No: 2018.526
Moved By: Duane Whyte
Seconded By: David Gray
WHEREAS the 2018 Financial Plan for the General Operating Fund included $100,000.00 to be transfered from Accumulated Surplus;
BE IT HEREBY RESOLVED that $100,000.00 be transferred from Accumulated Surplus to the General Operating Fund.
Carried Unanimously
May it be recorded on official record: -Councillor Wintoniw declared a pecuniary interest on the following resolution and excused himself from councils chambers at 8:24pm.
10.3 Catering- Christmas Supper
Resolution No: 2018.527
Resolved that Y Not Johnny's quotation for catering services for the 2018 Christmas Supper be accepted.
Carried
Councillor Wintoniw returned to meeting after decision.
11. In Camera
Resolution No: 2018.528
Moved By: Johnny Wintoniw
Seconded By: David Moriaux
Resolved Council close this meeting to the public and go into council committee for discussion on the following:
- Recreation Department legal matter
- CAO recruitment
Carried Unanimously
12. Out of Camera
Resolution No: 2018.529
Moved By: David Moriaux
Seconded By: Johnny Wintoniw
Resolved council end this council committee session and reopen this meeting to the public
Carried Unanimously
13. Adjournment
Resolution No: 2018.530
Moved By: Phylis Friesen
Seconded By: David Moriaux
RESOLVED that this regular Meeting of Council now adjourn.
Carried Unanimously