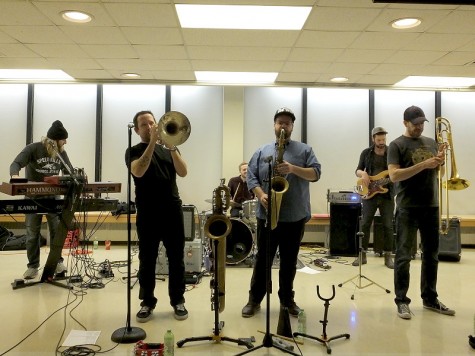 Submitted by: Glenda Turton, Pictures by Shauna Klekta |
It may have been the coldest weekend of the winter, but the SVRSS was hot with music by the Dirty Catfish Brass Band on Sunday.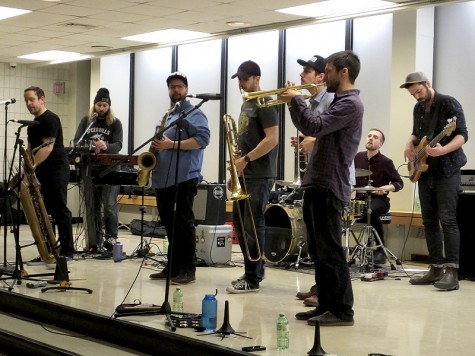 The Dirty Catfish Brass Band is an eight-member band based in Winnipeg, MB. They all have University level music degrees from institutions such as the New England Conservatory, McGill, Virginia Tec, and even Brandon U.
As professional musicians, they have created their own unique blend of jazz, blues and New Orleans style brass band music that is highly rhythmic, drenched with soul and completely engaging. The band played original compositions, and covers of a wide variety of songs.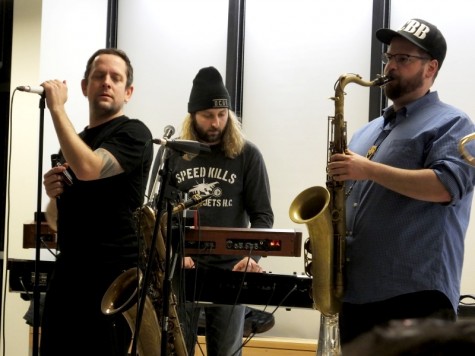 As a warm-up, several band students from around the valley came out Sunday afternoon to work in a clinic with the Dirty Catfish band members. The big thrill for the band students was Sunday evening when they performed 2 full numbers on stage with the Dirty Catfish, using the skills they had learned during their afternoon workshop, which included playing blues scales and chord progression and improvising solos.
The Dirty Catfish filled the evening performing well know tunes such as Rock Around the Clock, Your Mama Don't Dance and Shake It Off with finesse and a style that made toes tap and feet stomp. Original songs like pop-style Countershot and bluesy Ice Cold Water were equally as engaging.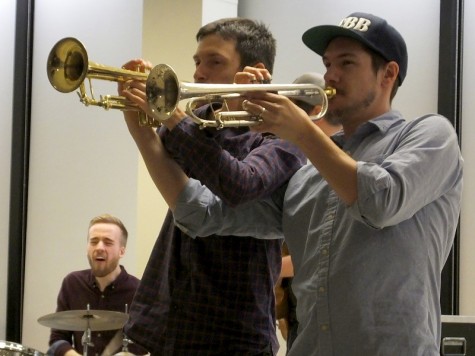 They kept the audience cheering and pumped for over two hours, and when it was all said and done, the audience left wanting more………….. The show was fantastic!! Stay tuned. You'll want to catch them next time for sure!