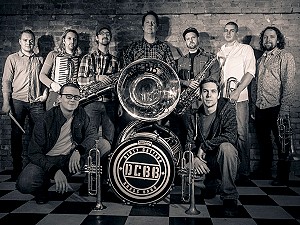 Sponsored by:
Swan Valley
Band Boosters Inc.
and
The Swan Valley
Band Council
The Dirty Catfish
Brass Band
Sun. January 20, 2019
SVRSS Cafeteria
7:30 pm
Music in the true New Orleans brass tradition,
Drenched with rhythm, Brimming with soul,
Guaranteed to make your feet dance !
Adults $10.00
SVSD Students $3.00
9 and under free
If you have never heard of this group, it's well worth your time to come and see them. If you know who they are then you'll rush to mark this date on your calendar.
Finally after 4 years we're thrilled to have them performing in Swan River!