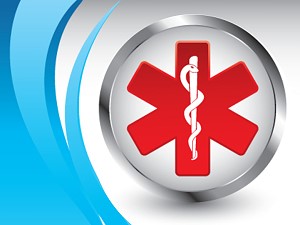 Submitted by:
Rick Wowchuk,
MLA for Swan River |
Our government is taking significant steps to improve health care across western Manitoba and provide patients throughout our region with better care, sooner.

In mid-December, we opened a new magnetic resonance imaging (MRI) scanner at Dauphin Regional Health Centre, adding capacity for up to approximately 3,500 exams a year for residents of the Swan River area and the Parkland region. As the new scanner in Dauphin increases access while reducing travel times and the number of inter-facility transfers for Parkland patients requiring this diagnostic service, it will free up a similar volume of exams at other MRI sites in the province to further decrease wait times across Manitoba.
The MRI scanner will, as well, reduce pressure on emergency medical services in our region as patients are able to receive these tests locally.
The Dauphin MRI scanner, which has cost $6.2 million including renovations to house it, marks another major step in our government's work to reduce health-care wait times. The average MRI wait time in Manitoba in the fall of 2017 stood at 24 weeks, and was lowered to 16 weeks this past October – a 30 per cent drop through the actions of our government.
The opening of the scanner comes as construction continues on Dauphin Regional Health Centre's $23-million emergency department, which is scheduled to open in mid-2019.
At the same time, in Brandon, we are expanding dialysis services to bring new care options to western Manitoba residents living with kidney failure. We are investing more than $500,000 annually to support the expansion, which will make home dialysis training and continued support in Westman more accessible. A home peritoneal dialysis program, which began this past fall, will initially accommodate up to 12 patients. A home hemodialysis program, slated to start this year, will initially accommodate up to six patients. These further options for dialysis will allow more patients to manage their care in their communities and with their families.
Our government is transforming Manitoba's health care to provide better access, shorter waits and common standards province-wide. By bringing health services closer to home and further removing highway medicine for patients in Swan River, Dauphin, Brandon and surrounding areas, we are providing better care sooner for residents of western Manitoba and for people across the province.