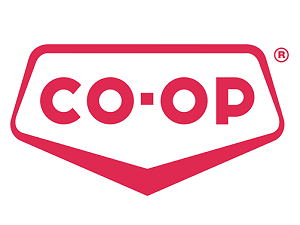 Submitted Story |
Swan River will be one of the communities included on Co-op's 2019 Fuel Up to Win Game Card after voting made it one of the top 25 communities in Western Canada.
As part of the #Fuelupmytown contest, anyone could share hashtags on Facebook, Twitter and Instagram between Nov. 1 and 21 to vote for a town or city. The community with the most mentions will receive a $25,000 donation from Co-op to a local charity, while the top 25 will be added to the game card. The grand prize winner will be announced before the start of the Fuel Up to Win promotion in February 2019.
"Thank you to everyone for your participation in this opportunity to support a local cause in Swan River," said Colin Peters, General Manager of Swan Valley Co-op. "The amount of pride we have in our community comes as no surprise and now all of Western Canada will be able to find us on this year's Fuel Up to Win game card."
The contest was inspired by eight-year-old Devin Dreger, who realized that his hometown was not on the Fuel Up to Win game card last year. When he told his parents and an employee at his local Co-op, they suggested that he do something about it. "To the Company of Co-op," Devin wrote in a handwritten letter, "I saw there was no Oakbank, Manitoba, for Fuel Up to Win. I was thinking you could put it in next year." Thanks to Devin – and voting – Oakbank has also made the top 25 and will be on the game card this year.
There were 562 communities nominated throughout the contest period. For the video of Devin's full story and to see the top 25 list of communities, visit Fueluptowin.ca.
About Swan Valley Consumers Co-operative
Swan Valley Co-op is a retail co-operative that has proudly served the Swan Valley area for more than 78 years. Today, Swan Valley Co-op serves more than 6,900 members — and many more customers — in Swan River, Minitonas, Benito and The Pas where it operates 7 locations. Throughout our history we have shared our profits with our loyal members – by paying cash back and equity through annual patronage allocations. Since 2014, Swan Valley Co-op has returned more than $12 million to its members in cash back and equity, while contributing over $300,000 to community organizations and initiatives.