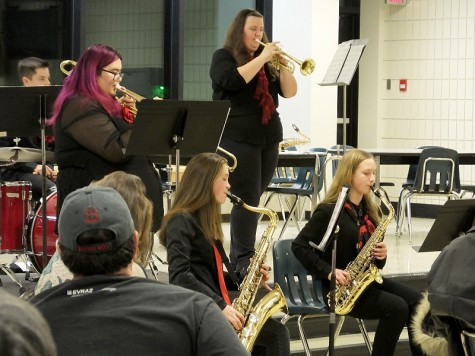 Pictured above: SVRSS Senior Jazz Combo: Nick Baskier, Olivia Chmelowski, Jessica Kovachik, Aurora Rusk, Emma Stevens, Jillian Thelander, Justyna Vandepoele
Submitted by: 2019 SVRSS Band Trip Fundraising Committee
The Swan Valley Regional Secondary School (SVRSS) presented their annual Christmas Concert, Suites & Treats, on Wednesday, December 12, 2018 under the direction of Glenda Turton. The concert included some familiar Christmas tunes as well as a variety of other songs. Several of the songs such as Camel Train, Swahili Folk Hymn, Arabian Dances, Brazilian Sleigh Ride and Felize Navidad came together to provide an international flavor.

Pictured above: SVRSS Senior Concert Band: JJ Burghart, Olivia Chmelowski, Mason Corbett, Sydney Fedorchuk, Colleen Forman, Emily Forman, Sydney Gilroy, Jessica Kovachik, Stacey Makyeyeva, Bryce Muller, Rachel Negrave, Kessa Oberlin, Zachary Pruden, Amelia Riehl, Rian Ross, Emily Simpson, Hannah Stephen, Emma Stevens, Hannah Thiessen, Justyna Vandepoele, Special Guest – Julie Kooistra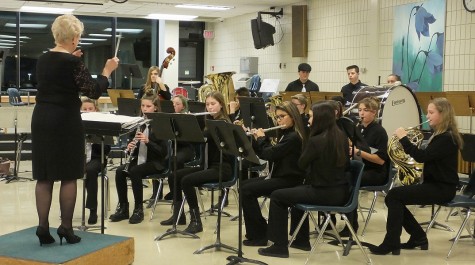 Pictured above: SVRSS Grade 9 Concert and Jazz Band: Nick Baskier, Chad Bohlken, Eden Brass, Layna Burghart, Tynisha Dietz, Carley Eisner, Christopher Hambley, Kira Harris, Emily Hiebert, Autumn Klekta, Mackenzie Lukie, Danielle May, Benjamin Riehl, Jordan Rivard, Ronan Rodrigues, Aurora Rusk, Mattlyn Scales, Katie Smith, Jillian Thelander, Abby Thiessen

During the intermission many people stocked up on Christmas Goodies from the bake sale supporting the SVRSS 2019 Toronto / Niagara Falls Band Trip.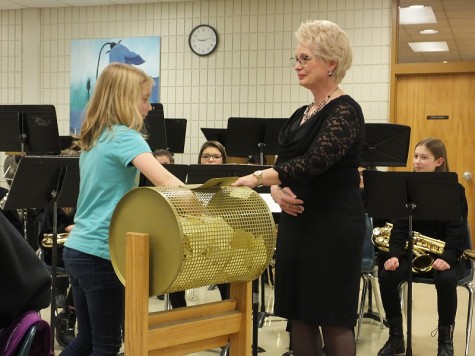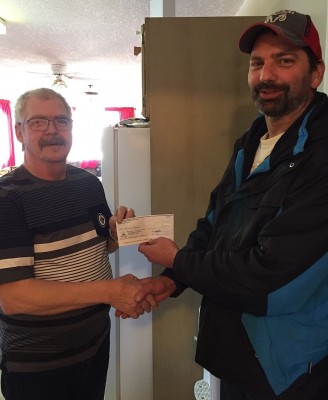 The Christmas Cash Draw was also held.
Richard Dickson was the first prize winner of $1,200 Christmas Cash. (pictured left with Band Booster Treasurer, George Oberlin)
Jean Baskier won the $150 Mom's Pantry basket.
Michaela Hiebert won a case of World's Finest Chocolates.


Thank you to everyone who attended the concert and to those who bought tickets, chocolates and baking. Your support is appreciated.