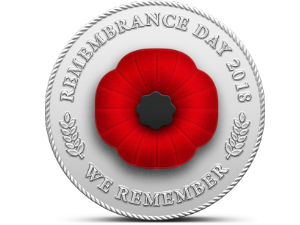 ValleyBiz Story |
Each year, millions of Canadians wear a Poppy as a visual pledge to never forget those who sacrificed for our freedom. This year Royal Canadian Legion has launched a new Digital Poppy Campaign – another way to honor veterans in the digital age.
"Every year, The Royal Canadian Legion conducts the Poppy campaign, along with thousands of our members who volunteer from coast to coast to coast, to raise funds in support of Veterans and their families. This year we proudly launch our first-ever Digital Poppy. Canadians will be able to personalize, dedicate and share it online – and add their own family stories and images – as their pledge to never forget those who served and sacrificed for our freedom." – MyPoppy.ca
The process is simple, go to MyPoppy.ca, enter your email address, personalize your Poppy, enter payment information, claim your Poppy and share your Poppy.
Your donation provides financial assistance and support to Veterans and their families and, according to the site, all funds go directly to your local legion branch, ensuring members of your own community are cared for.
To honor veterans this Remembrance Day – Wear a Poppy – Share a Poppy.