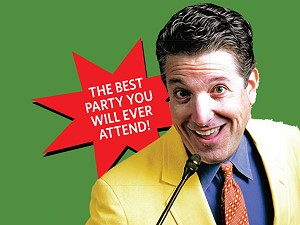 Submitted by:
Jennifer Patterson |
Taylor School PAC
Community
Christmas Party
Sat. December 8, 2018
5:00 pm Doors Open
6:30 pm Dinner
You are invited to the biggest and best Christmas Party of the season!
The Taylor School Parent Advisory Council is throwing a Community Christmas Party on Saturday, December 8 and you don't want to miss it. Not only will it be a great social event with amazing food, hilarious entertainment, raffles, auctions, music, and dancing, but all the proceeds will go towards completing the Taylor School Playground Project.
Fundraising for this project started almost three years ago and 75% of the budget has been raised so far which leaves about $30,000 left to meet the goal and see a main playground and focal point in our community get the fabulous face lift it deserves.
How you can show your support:
Buy tickets to the Community Christmas Party and come enjoy!
Make a cash or item donation for the raffles/silent auction/live auction
Purchase advertising at the event (visual of your logo on a projector screen and verbal mention throughout the night) for $100
So bring a date, bring some friends, bring co-workers or the whole staff! This is the perfect way for your business to host your staff Christmas party.
Tickets are $100 and include all the food and entertainment you can handle as well as $20 worth of raffle tickets. A cash bar will be on-sight as well and a safe ride home program will be available at the end of the evening. A great party that supports a local school project.
Tickets are available for purchase through Taylor PAC members, Y Not Johnny's, and Cook & Cooke Insurance.
For more information or to purchase tickets:
Contact Falon Cooke at 204·281·5141 or email faloncooke@outlook.com