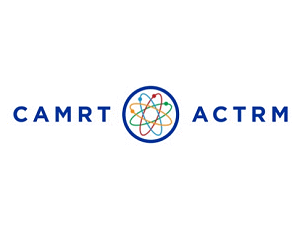 Submitted Story |
Medical Radiation Technologists (MRTs) across Canada will be celebrated for their work during Medical Radiation Technologist Week November 4-10, 2018. These nationally certified technologists are committed to delivering compassionate care to patients, while delivering critical "high-tech" services to physicians and other healthcare professionals. MRTs deliver essential care through the use of technology in hospitals and clinics from coast to coast, and also on the battlefields wherever the Canadian Forces are deployed; and in the dressing rooms of our professional sport teams.
Denise, Lisa, Lindsey, & Maureen are four of the thousands of Medical Radiologic Technologists who will be celebrating MRT Week 2018. They are the technologists who provide X-ray services at the Swan Valley Health Center. Nearly one third of Canadians indicated they had received a medical imaging procedure yet only a few could correctly identify "MRT" as the name of the healthcare provider group that performed the service. Most mistakenly assume that MRTs are nurses, doctors or lab technologists, not understanding that it is MRTs who deliver these vital services.
MRTs produce images of body parts and systems by performing exams in general x-ray, CT, breast imaging and operating room procedures. They are expert in the operation of complex medical radiation equipment, while providing comprehensive, compassionate care to each patient.
For more information about the MRT profession in Canada,
visit www.imageofcare.ca
For information about CAMRT and its provincial associations,
visit www.camrt.ca