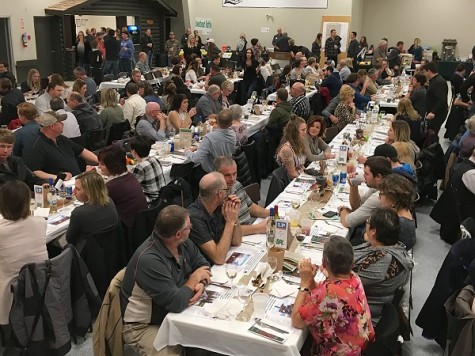 Submitted by: Patty Gattinger |
A soldout crowd attended the 2nd Annual Swan Valley Outdoors Assoc. banquet and auction on October 20, 2018. Guests were greeted at the hall with an array of raffles and auction items. Staff from Johnny's Catering served various appetizers to arriving guests as they visited the raffle stations and placed bids on Silent Auction items. The meal that was served included a number wild game items from duck, bison, wild boar, venison, turkey to pickerel. Topping off the meal was a candy bar, along with cupcakes and cheesecakes.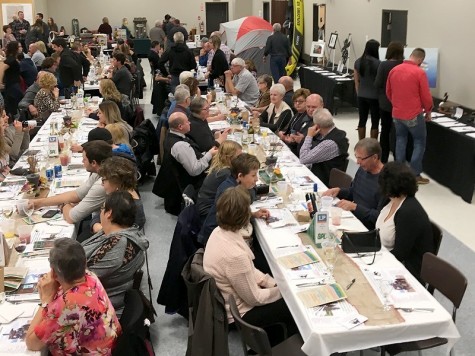 Following supper numerous raffles were drawn before the Live Auction started. Randy Hart, auctioneer, entertained guests as he tried to draw out higher bids from the interested buyers. Some of the special items offered for sale were an engraved wood table from Fish Town Creek, a mounted wolverine hide and a pencil drawing by Wynn Fedorchuk.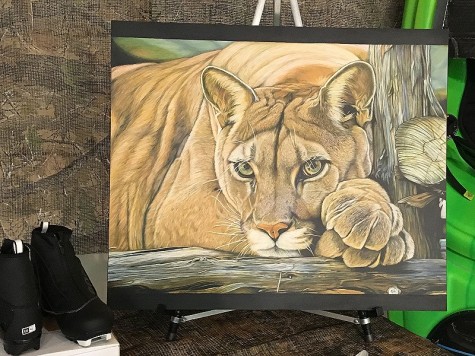 The committee would like to thank the Swan River Valley and surrounding area for supporting us over the past year. In one year alone we have contributed $17, 000 to the Valley. This has included donations to the Envirothon student trip to Churchill for provincial competition, High School Geography trip to Alberta and B.C., and contributions to the building of a new dock at Wellman Lake and building of a year round washroom facility at the Duck Mountain Forestry Centre.