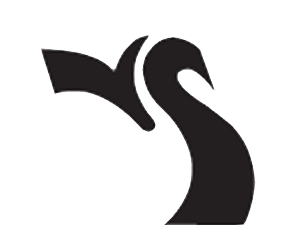 Swan Valley
School Division
Executive Summary of the
October 22, 2018
Regular Board Meeting
Submitted by:
Tim Mendel
Superintendent/CEO

1. The Board will contribute $5,000 to the Taylor School Playground Project. The Division will also cover the cost of the pea gravel.
2. A good number of teachers have volunteered to be cooperating teachers. A few staff have also indicated that they have rooms available to house student teachers. Thanks to all for the positive response.
3. A huge thank you to SVRSS Staff and the Volunteers for conducting a very successful Rural Provincial Soccer Championship.
4. Thanks to Hayden Rooks, Courtney Densen and George van der Walt for conducting local PD Sessions for teachers. Thanks to the PD Committee for making this option possible for teachers.
5. Thanks to Brett Stephen and Sharla Haluschak for serving as Trustees during this last term. Both did not seek re-election.
6. Election Day on Wednesday, October 24, 2018. If you reside in Ward 3 – Town of Swan River, please get out and vote.
______________________________
Minutes of the regular meeting of the Board of Trustees held in the Division Office Board Room on October 22, 2018 commencing at 7:30 p.m. (unapproved)
The following were present:
Chair: K. Riehl
Vice-Chair: L. Evans
Trustees: D. Burghart
S. Haluschak
V. Rooks
W. Schaffer
B. Stephen
Superintendent: T. Mendel
Secretary-Treasurer: B. Rausch
Absent: K. Highmoor, G. Wowchuk
Additions approved by consensus:
16.1.ii Manitoba's Pre-Budget Consultation – An Education Perspective
16.1.iii Memo To Trustees Re: Winnipeg Free Press Editorial
16.1.iv Probe Research Findings Report – September 2018
Resolutions:
R1 S. Haluschak, D. Burghart:
THAT the Minutes of the regular meeting of October 9, 2018, be adopted.
CARRIED
R2 B. Stephen, D. Burghart:
THAT as per Item 9.2, the Report of the Secretary-Treasurer on Electronic Funds Transfer be received and the change to the TD Commercial Banking EFT Service Schedule Agreement, be ratified.
CARRIED
R3 V. Rooks, B. Stephen:
THAT the Board move to In-Camera.
CARRIED
R4 W. Schaffer, S. Haluschak:
THAT the Board move out of In-Camera.
CARRIED
R5 D. Burghart, S. Haluschak:
THAT the Staffing Report of the Superintendent/CEO, 8.2, as presented, be ratified.
CARRIED
R6 S. Haluschak, D. Burghart:
THAT we do now adjourn at 8:55 p.m.
CARRIED