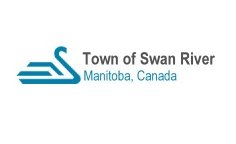 Town of Swan River Media Release |
Out of respect for the process and everyone involved the Town will not be bargaining in the media, but as a result of certain coverage to this point feels obliged to make a brief statement.
The reality is that there have been and remain many proposals from both sides on a variety of issues, monetary and otherwise, and we are confident that there will be a collective agreement reached in the near future that is fair to all concerned.
On the specific point of statutory holidays, this was wrongly reported. The Town has never proposed and is not trying to take away legislated statutory holidays.
Should the Union decide to pursue job action, the Town has plans in place to maintain essential operations and services. Fire protection, water, sewer, garbage collection, snow clearing, town office and Centennial Arena operations will continue.
The Town is committed to the negotiation process and is fully prepared to continue negotiations.