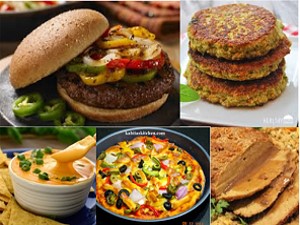 Submitted by:
David Ogram |
FREE Vegetarian Cooking Class
Mon. October 29, 2018
7:00 pm
Pre-Register by:
October 28, 2018

Recipes and food samples will be suitable for everyone including people with diabetes.
The Class* will include:
- Demonstrations of vegetarian food preparation, recipes, food samples
- Discussion on the relationship between diabetes, foods, & exercise
- Question and Answer time
Those who wish to will be able to have a hands-on experience by preparing their own dishes with guidance from the instructors.
If possible, please pre-register by MONDAY, OCTOBER 28 by contacting:
Donna Leming (204) 525-3095
Linda McCullough (204) 281-0483
* To be held in Meeting Room in the Basement of the Adventist Church.