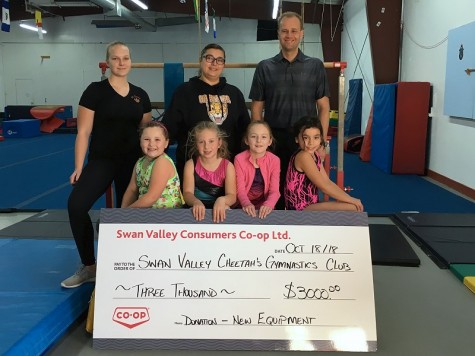 ValleyBiz Story |
The Swan Valley Consumers Co-op presented a cheque in the amount of $3,000 to the Swan Valley Cheetahs Gymnastics Club on Thursday, October 18, 2018. The donation will be used toward the purchase of new gymnastics equipment.
The new equipment will increase the practice time available for each student, will replace aging equipment and will provide new opportunities as the club continues to grow and expand.
The gymnastic club offers recreational classes for all ages, including parent/tot classes and event adult only classes. The club also offers boys classes and a competitive program.