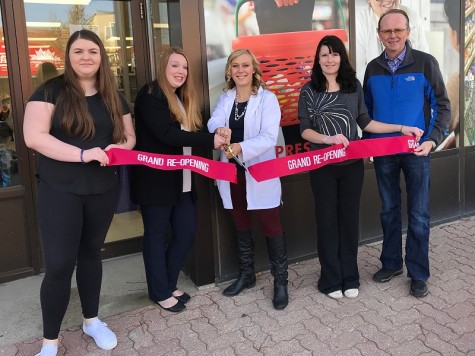 Submitted by: Brittney Suchoplas
After recent renovations and amalgamating with Whites Drug Store, a successful grand re-opening was held at Swan Healthcare Plus Pharmacy. On October 4th and 5th, 2018 customers and patients were invited to enjoy coffee and donuts. Many came to see the official ribbon cutting, seen pictured above. (left to right: Abbey Hrappstead, Heather McCullough, Brittney Suchoplas, Britney Scott, Brent Scales).
If you haven't seen the new renovations, come in to see the new design of most modern pharmacies.